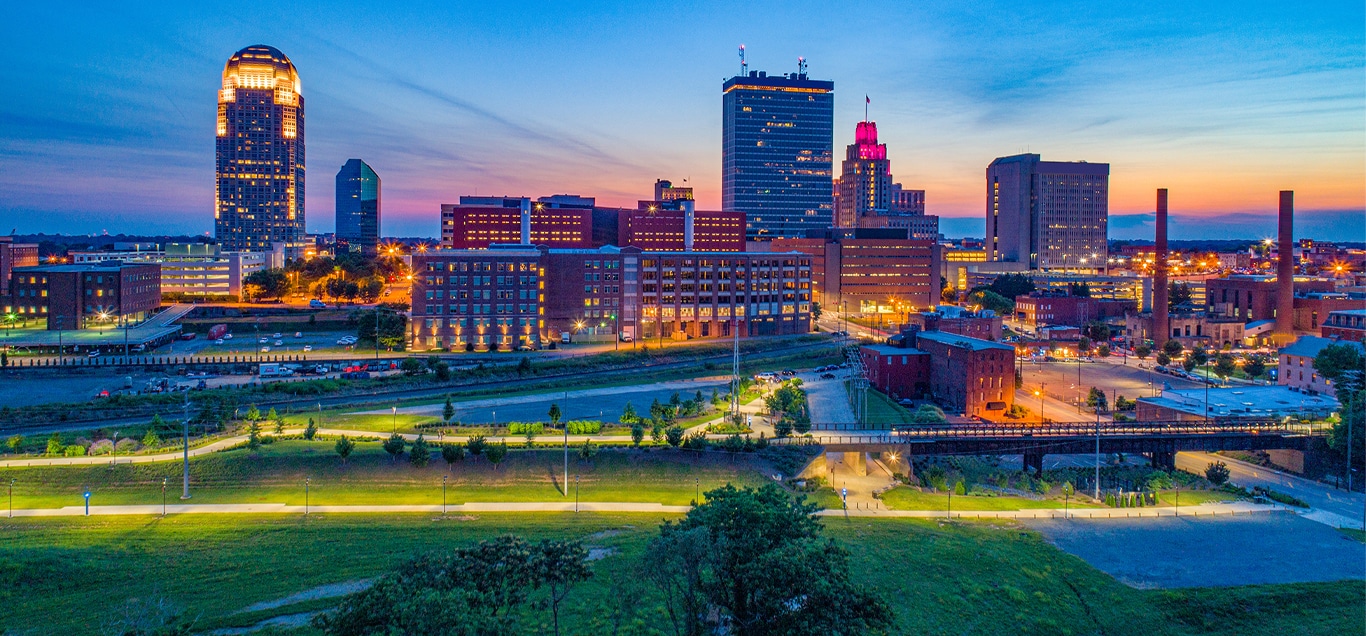 Your Strength in the Storm: Competent Counsel from Hartsoe & Associates, P.C.
Serving the needs of clients in Winston-Salem, Greensboro, and the Piedmont Triad
When the time comes to choose an attorney, you deserve an advocate who offers you strength when you feel vulnerable, truth when you feel uncertain, and dignity when you feel unheard. At Hartsoe & Associates, P.C., we commit ourselves to providing you with honest, ethical counsel designed with your best interests in mind.
For more than 25 years, firm founder R. Anthony Hartsoe has offered passionate, competent counsel to clients throughout North Carolina, standing by them as they weathered some of the toughest storms of their lives. Today, our firm stands out as a trusted port in the storm for people in need of sound counsel and passionate representation. You can put your trust in us to do what is right and what is necessary to help you succeed. Contact us in Winston-Salem or Greensboro to get started.
How can we help you today?
Hartsoe & Associates, P.C. offers a wide array of legal services for clients throughout the Piedmont Triad and beyond.
What makes Hartsoe & Associates, P.C. different?
There are a lot of law firms to choose from, and most of them lay claim to the same accolades and promises: they are aggressive, they are experienced, they are skilled.
We are all of those things, too – we have the track record to prove it. But we can also offer other experiences and backgrounds that help us stand out from the crowd:
Each attorney comes from a different background, which means they bring their unique and personal perspectives to the table.
Our attorneys are admitted to every single state court in North Carolina, and our founder is admitted to all of the federal District Courts and the Court of Appeals 4th That means we can remain by your side at every step of litigation, if it comes to that.
We have represented business owners, Fortune 100 CEOs and shareholders in every type of claim, from formation to mergers to sales, as well as dissolutions and bankruptcies. Whether you are trying to branch out or clean up your back taxes, we know how to help.
We have purposely remained smaller in size, while expanding our resources. That means you get the small-firm feel and personalized attention you deserve, even when you retain us for complex litigation needs.
Our team is accessible to you. When you have questions, we will have answers, and we make sure you get those answers as soon as possible.
The firm offers different financial options so you can get the help you need, when you need it. We can discuss those options during a consultation about your case.
We are not just another law firm. We have a passion for excellence, and are dedicated to getting results. We won't stop fighting for you.
A calling to serve our community and our clients
At Hartsoe & Associates, P.C., we believe that we are called to help protect our clients and out community, and to be good shepherds. Our faith guides us to follow Christian principles, and we are committed to living those principles every day – with honesty, integrity, and decency. The law is not just a job to us; it is a calling to serve, so we might stir up one another to love and good works.
Because of this, we offer legal counsel from a Christian perspective to clients whose faith guides their actions, and who would prefer to have their actions guided by such principles. We offer this option to clients who desire it so that they can continue to act within their faith, but leave the choice entirely up to you.
Hartsoe & Associates, P.C.: on your side at every step of the way
Hartsoe & Associates, P.C. has protected the rights and futures of individuals, families, and business owners for decades. When you feel lost, we are here to guide the way. For honest legal counsel in Winston-Salem, Greensboro, or anywhere in North Carolina, please call 336-725-1985 or fill out our contact form. We are here to help.

Tony and his team
were with me through
the most difficult time of my life.

Mr. Hartsoe treated me
with the utmost respect.

He was so very informative,
patient, well-spoken and
kind-hearted.