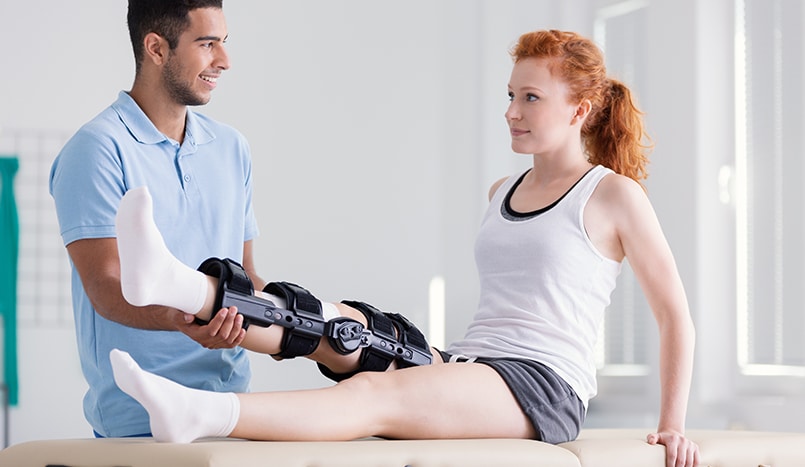 Experienced Personal Injury Attorneys Serving Winston-Salem & Greensboro
Strong advocates when you're injured in the Piedmont Triad area
When you suffer an injury that was not your fault, you have many questions and decisions ahead of you. How long will I be out of work? How bad are my injuries? How can I find the best personal injury attorney? With so many out there from which to choose, how do I know who is right for me?
At Hartsoe & Associates, P.C., we have more than 25 years of experience representing personal injury clients. We work to ensure you secure compensation for your injuries and losses – and get the justice you deserve.
"Mr. Hartsoe and his firm are based on very high ethics and morals. They truly treat you like you want to be treated."
Our attorneys represent people just like you in a variety of personal injury cases, and can answer any of your questions or concerns.
How do I find a good personal injury lawyer?
When searching for a quality attorney, at Hartsoe & Associates, P.C., we recommend asking these three questions:
How much experience does the attorney have in my particular type of case? A tractor-trailer accident case can be extremely different from a car accident case. Truck accidents, for example, can involve multiple parties like the driver, truck manufacturer, and trucking company. The attorneys at Hartsoe & Associates have 25-plus years of personal injury experience.
Will the attorney go to trial for my case? Today, more and more cases settle prior to trial, via mediation or arbitration. But what if the other side is unreasonable? If the insurance company knows your lawyer has a reputation for always settling and avoiding trial, it may be less willing to offer fair reimbursement in settlement.
How many cases does your firm handle? You see a lot of folks advertising on TV bragging that they handle hundreds of cases. At first glance, this may seem like a good thing, but in reality, is it? These firms typically use paralegals to manage their cases instead of the attorneys you see on television. Just how much personal service and attention do you think you will receive if you are competing with hundreds of other clients?
When we take your case, it is because we believe in you, and we believe it is well worth it to invest the time and effort to get the positive results you deserve.
Types of personal injury cases we handle
Personal injury is a physical or psychological injury sustained due to someone else's negligent or careless conduct. Our firm has strong experience with a wide variety of personal injury claims, with a history of successful verdicts and settlements in the following areas.
Catastrophic injuries
A catastrophic injury is an injury with severe and life-altering consequences. These types of injuries typically include paralysis, amputation, or traumatic brain injuries (TBI) and tend to occur after serious vehicle accidents. Catastrophic injuries cause long-term disability and have a significant impact on a person's life. We help secure the necessary compensation for these injuries.
Dangerous products
Also called product liability, dangerous products injure and even kill thousands of people each year. Things like defective auto parts, pharmaceuticals, or car seats can end up on the market and hurt innocent adults and children. Often, manufacturers are aware of these defects and market them anyway. When companies put profits over people, our attorneys hold them responsible.
Motor vehicle crashes
Vehicle crashes, whether you are involved in an accident with a car, SUV, or any other type of vehicle, can range from low-impact to severe. They are among the most common causes of injuries and death in the United States, and typically results from another driver's error or behavior. When a passenger, driver, or pedestrian is injured by a negligent driver, we work to recover compensation.
Medical malpractice
When you are injured by a medical professional's actions, or failure to act, you may be eligible for a medical malpractice claim. Not all medical mistakes constitute malpractice – there is only malpractice when there is negligence. If your health care provider did not meet the medical standard of care in your area, and that resulted in your injury, you may have grounds for medical malpractice. We can consult with you about your case.
Motorcycle accidents
Riding a motorcycle is a favorite pastime for many in North Carolina. Unfortunately, if you are involved in a motorcycle accident, chances are you may suffer serious injury. Often a motorcycle crash is not the fault of the biker, but of the other driver, and the majority of motorcycle accidents involve another vehicle. The attorneys at Hartsoe & Associates, P.C. work to prove the fault of the other driver and secure compensation on your behalf.
Trucking accidents
The consequences of a truck accident can be severe and life-changing for the victim. Due to an 18-wheeler's sheer size and weight, a collision with a passenger vehicle can result in catastrophic injuries or fatalities. Our attorneys are experienced in working with large trucking companies, coupled with Attorney Hartsoe's previous work as an insurance adjuster – we know how to handle the big guys.
How do I know if I have a personal injury case?
You may be visiting our website because you have recently been injured in an accident, and are wondering if you have grounds for a personal injury case. Here is what you need to know. The key to a valid personal injury case is negligence.
If the incident in which you were injured meets these three criteria, you are likely eligible to file a personal injury action:
The responsible party was negligent or careless in their actions
That negligence caused your injuries
Those injuries resulted in harm, like medical bills, lost wages, or pain and suffering
Our attorneys review these three factors to determine the strength of your case. It is also important to note that North Carolina is a "pure contributory negligence" state. This means that if a jury determines a plaintiff (you) to be even one percent responsible for the accident, you are ineligible to recover compensation.
This is why we are determined to prove you were not at fault for your injuries, and strive for the best settlement possible.
How much is my personal injury claim worth?
No amount of money is worth what you are going through. Unfortunately, money is all the system has to offer. The person at fault should take responsibility and do the only thing that can be done – making sure the financial burdens of your injuries, both now and in the future, don't fall on you.
The following factors go into determining the value of your case. There are economic losses, like:
Medical expenses, past and future
Lost wages and income, past and future
Property damage
You may also suffer non-economic losses, like pain and suffering or loss of enjoyment of life. This can be calculated through verification from professionals like psychiatrists and therapists, as well as accounts from family and friends.
We handle all personal injury cases on a contingency fee basis, meaning we take attorney fees as a percentage of your eventual settlement or jury award. We agree on the percentage in advance, and if we are not successful on your behalf, we don't get paid.
Dependable Winston-Salem and Greensboro personal injury attorneys
At Hartsoe & Associates, P.C., we take pride in our compassionate and strategic approach to our personal injury cases. If you or a loved one suffered injury in an accident that was not your fault, contact us today. To schedule a consultation with an experienced attorney in the Piedmont Triad area, please call 336-725-1985 or fill out our contact form.