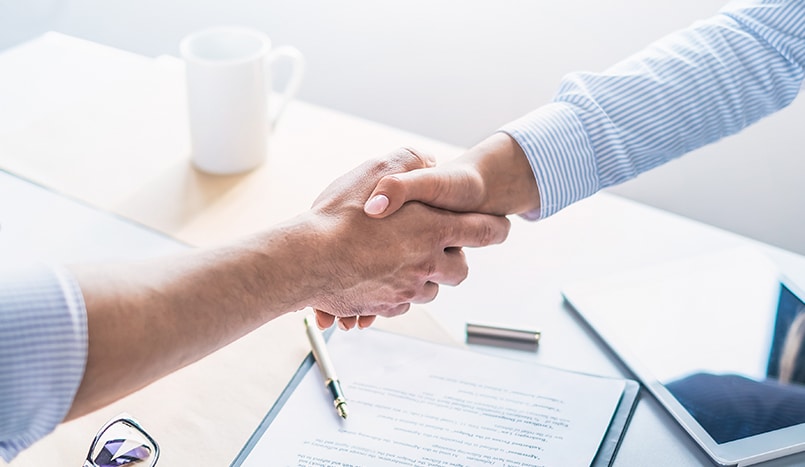 Knowledgeable Winston-Salem & Greensboro Business Attorneys
Experienced and strategy-driven business law services in the Piedmont Triad
The attorneys at the law firm of Hartsoe & Associates, P.C. are passionate about helping their business clients succeed. When you put your valuable time, energy, and money into building your business, it is vital it continues to be a profitable and rewarding investment.
From startup through to retirement, the lawyers at Hartsoe & Associates work with a variety of business owners in a broad range of industries. With over 25 years of experience, their business attorneys have a reputation for understanding the ins and outs of your company and your competitive needs. Their successful track record keeps their clients coming back. Call today to set up a consultation.
"Very knowledgeable and reliable. They have represented me numerous times and I have always been impressed with the results!"
Professional legal assistance with a variety of business clientele
Small to large businesses are the life force of the North Carolina economy. The state depends on local commerce and companies to keep the economy going, especially during tough financial times or recession.
The business attorneys at Hartsoe & Associates in Winston-Salem offer ongoing services to enable companies and business owners in the Piedmont Triad with:
Addressing and eliminating potential liability concerns
Assessing and managing risk in complex business transactions
Efficiently resolving any business-related disputes you encounter
Establishing a strong foundation for your new business
Handling day-to-day legal issues as they arise, and before they become a problem
More specifically, look to their firm for intuitive legal guidance through all aspects of business planning and startup.
Small and large business litigation
Business disputes can not only affect a company's reputation, but also their bottom line. Lawsuits can be lengthy and expensive. The business litigation attorneys at Hartsoe & Associates are goal-oriented, as well as trained in alternative dispute methods, such as mediation and arbitration. The firm protects your long- and short-term goals and strives to settle disputes as efficiently and quickly as possible.
Business formation and coaching
Starting a business comes with many rules and regulations which you must follow, or risk building your company on an unstable foundation that can cause problems down the road. Talk to experienced business formation attorneys for practical guidance and forward-looking strategies to get your company off on the right foot – including considerations for LLCs, partnerships, corporations and other entities.
Asset purchases and acquisition
After a business is running and successful, it may be appropriate to expand with asset acquisitions, mergers, or joint ventures. A qualified business attorney understands both strategies pertaining to business and to the law, making his or her expertise invaluable when you are ready to grow your business. At Hartsoe & Associates, P.C., their legal team conducts due diligence and represents and advocates for your business regarding all transactions and documentation.
Business operating agreements
The structure of a business affects the steps a business owner must take in order to properly set up the company. For example, North Carolina's Limited Liability Act provides rules and regulations around operating agreements for LLCs. Or, a business may be required to follow the rules set out by the North Carolina Business Corporation Act. These agreements are contracts between members that detail the structure and organization of the business. Experienced attorneys can draw up these contracts for members and shareholders.
Business mediation and arbitration
Litigation can be expensive, and savvy attorneys attempt to avoid it whenever possible in order to best serve their clients. Alternative dispute methods such as business mediation and arbitration can allow you and your attorney to focus on goals and strategies, rather than the stress and costs of trial. The attorneys at Hartsoe & Associates have decades of combined experience with commercial, employment, labor, and real estate disputes.
Employment law
For a business to be successful, it is crucial to follow every aspect of state and federal employment law. Taking a proactive and preventative approach to employment matters allows your company to develop best practices from the start in helping avoid future problems. By building strong procedures from the ground up, a business can minimize the risk of litigation or issues around wage and hour disputes, OSHA, trade secrets and non-disclosures, and personnel matters.
Workers' compensation and insurance
In North Carolina, if you are a business (or plan to launch a business) with three or more employees, you must purchase and provide workers' compensation insurance. Failing to provide workers' compensation, or doing so improperly, can incur significant fines and penalties from the state. Consulting with experienced legal counsel can ensure your business follows all applicable rules and regulations, as well as provide defense for disputed claims.
Insurance coverage for businesses
Business insurance is vital to protect your company, property, income, and other assets from damage and theft. The right insurance policy provides shelter for claims regarding property damage, bodily injury, or reputation damage. Business owners should consider thorough property and business insurance, as well as coverage specific to their particular industry. The attorneys at Hartsoe & Associates provide knowledgeable guidance in this area of law.
Sales and employment taxes
Corporate tax issues are among the most important for a company to attend to – properly and in a punctual manner. Experienced attorneys like those at Hartsoe & Associates, P.C. understand the intricacies of tax laws involving sales and use taxes, employment taxes, non-profits, acquisitions and divestitures, joint ventures, and more. The firm also represents businesses in matters regarding the Internal Revenue Service.
The attorneys at Hartsoe & Associates ensure that your interests are protected and your business goals and objectives are achieved, all while keeping your financial resources in mind. Every member of the firm treats your business as if it were their own, guided with the utmost ethics and dedication.
"Through the conflict resolution training, our management team was able to learn about each other's style and how we can better communicate through times of conflict. It was a powerful secular training loaded with truths that emulated Christian values and principles." – Lisa Hathaway, CEO of the Hospice of Davidson County
Do I need any licenses or certifications to run a North Carolina business?
Certain professions – like physicians, attorneys, or engineers – require a professional certification by state licensing boards. In the same vein, certain business entities like limited liability corporations must be registered as such. Other types of businesses and companies require certain licenses and permits. Find out more about license and permit requirements from the Economic Development Partnership of North Carolina.
My business has multiple owners. Should we have a written agreement?
A written contract is not required by law, but smart business owners should have a strong shareholders' agreement. This type of agreement sets out details on how the company will be operated, including how to handle a shareholders' interest in the event of divorce, disability, death – or if one of the owners decides they no longer want to be part of the company.
What types of entities are available for a North Carolina business?
There are several types of entities, and a qualified business attorney can advise you on the best choice for your particular company:
Sole proprietorship
Partnership
Corporation
Limited liability company (LLC)
Business attorneys providing honest and accurate guidance
There is no more important time to seek legal advice than the startup stage of your business. Investing some of your resources now, rather than sinking even more money into needless litigation fees later, is a sound financial strategy and minimizes risk.
Winston-Salem and Greensboro business attorneys protecting your investment
Whether you need assistance drafting a legally sound partnership agreement or you have questions about the different strategic options for how to structure your business, Hartsoe & Associates, P.C. is equipped to serve your needs. To schedule a consultation with an experienced attorney in the Piedmont Triad area, please call 336-725-1985 or fill out our contact form.