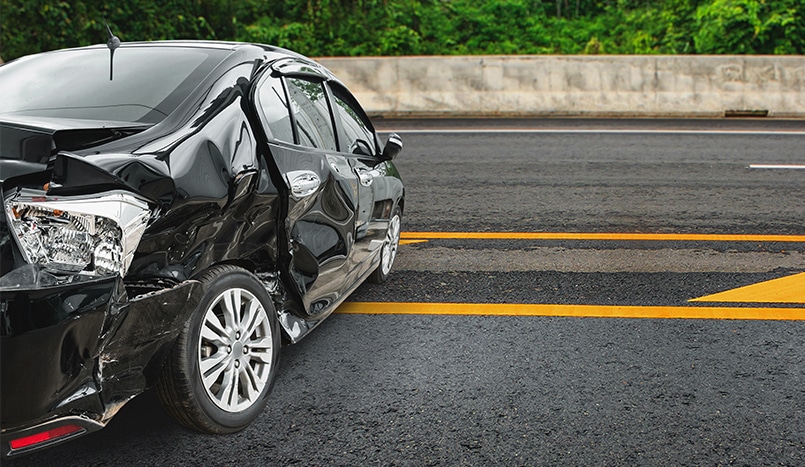 Winston-Salem Auto Accident Attorneys
Accessible & Responsive Accident Lawyers
Traffic accidents are a major cause of injury and death across North Carolina. Even though you may be a safe, responsible driver, you can't control others on the road. Nor can you control other contributing factors like the weather or vehicle design. Sometimes the perfect storm of circumstances leads to a tragic outcome.
After the horrific ordeal of a car crash, you're left facing another set of challenges: how to get medical coverage and compensation. Dealing with insurance issues is no easy task. You may feel like no one is really on your side. Fortunately, our Winston-Salem accident lawyers at Hartsoe & Associates are here for you.
Schedule a free initial consultation by calling 336-725-1985. You may be entitled to more compensation than you think.
Get Help from an Experienced Advocate & Former Insurance Adjuster
At Hartsoe & Associates, we're committed to standing by you during this difficult time. Our car accident lawyers in Winston-Salem can provide the legal and practical guidance you need to get through the legal process without being taken advantage of.
As a former insurance adjuster, our lead attorney, R. Anthony "Tony" Hartsoe, understands how the claims process works. He can help you decide whether a settlement offer is reasonable or way off. Mr. Hartsoe also has a valuable large-firm background and experience handling complex, high-stakes cases. With Mr. Hartsoe on your side, you can be confident you aren't leaving money on the table.
Our Commitment to You
Many law firms take a high-volume approach to car accident claims. Unlike those firms, we only take cases we believe in. We're committed to hands-on service. You can work directly with a lawyer through all stages of your case, not a paralegal.
Our practice is also informed by our Christian faith. A strong moral compass – and a passion for doing what's right – are at the heart of our work. Regardless of your religious background, you can expect the highest level of compassion, excellence and integrity from our legal team.
No Recovery, No Fee
Discuss your legal rights and options with an experienced car accident attorneys in Winston-Salem. Hartsoe & Associates serves clients throughout the Piedmont Triad Area.
Contact us to learn more about what our experienced lawyers can do for you.