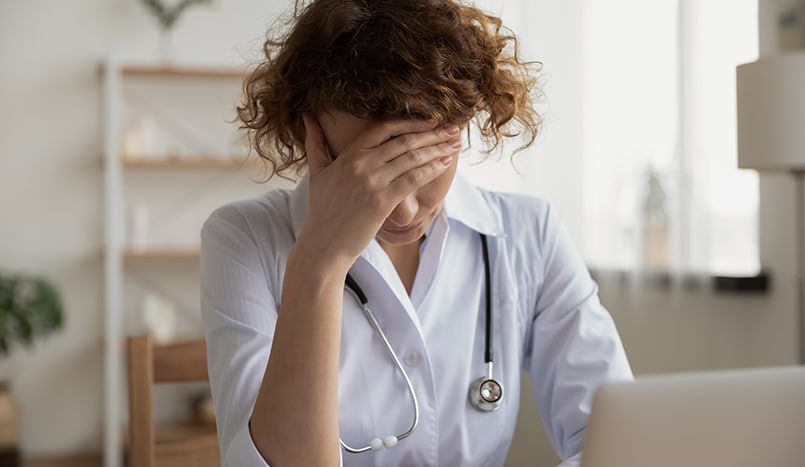 Medical Malpractice Attorneys in Winston-Salem
Righting Wrongs for Victims of Medical Malpractice
Doctors and other healthcare workers are supposed to be highly trained professionals. Yet they still sometimes make inexcusable mistakes. When you, the patient, end up suffering the consequences, it's time to seek legal help.
At Hartsoe & Associates, we believe it's our responsibility to hold medical professionals accountable for wrongdoing. We do that by helping victims and their families pursue justice. Our medical malpractice lawyers in Winston-Salem represent clients throughout the Piedmont Triad Area and are passionate about representing clients with determination and integrity.
What Is Considered Medical Malpractice?
You can turn to our lawyers for help with any type of medical malpractice case, including:
Medication errors
Surgical errors
Failure to diagnose/misdiagnosis
Hospital negligence
Nursing negligence
Doctor errors
Birth injuries
Call 336-725-1985 to schedule a free initial consultation. We want to help you gain the peace of mind and compensation you deserve.
What Is the Difference Between Medical Malpractice and Medical Negligence?
Medical negligence is a mistake that causes a patient unintended harm, such as failure to understand or recognize symptoms. Medical malpractice is when a medical professional doesn't follow through with the proper standard of care, such as a surgery being performed on the wrong part of the body.
Do I Have a Medical Malpractice Case?
Many clients ask how to know whether their doctors have committed malpractice. This is a common question. Medical malpractice cases can be extremely complex. They're not the kind of cases you can handle on your own. What's more, after enduring a devastating medical ordeal, you might not know where to begin in your search for answers. With all of the research and digging involved, it's best to hire a lawyer who has years of experience handling medical malpractice cases.
Fortunately, Hartsoe & Associates has the knowledge to guide you through the legal process. Drawing on the latest cutting-edge technologies as well as the insight of top medical professionals in the appropriate specialty, we can conduct a thorough evaluation of your situation to determine whether you have a strong claim. We'll then walk you through your options and give you our recommendations on how best to proceed. Whether that means negotiating a settlement or going to trial, you can count on our attorneys to fight for your interests. Ultimately, we'll support whatever decision you make on how to move forward.
Contact our Winston-Salem medical malpractice lawyers to learn more about our medical malpractice legal services. Our firm represents clients all over the Piedmont Triad Area.