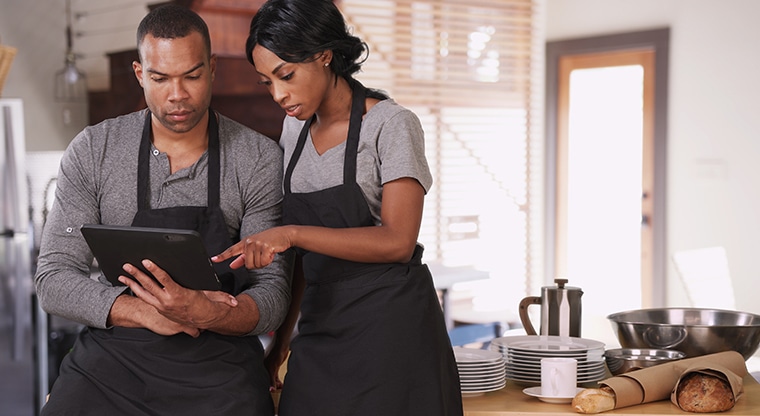 Small and Large Business Litigation Attorneys Serving Winston-Salem & Greensboro
Efficient and professional legal representation for businesses across NC
All business owners know that their businesses involve people with emotions, and sometimes people can disagree. However, business disputes can quickly jeopardize the success of everything company owners have worked so hard to build. And, these disputes can often take years to resolve, stealing time and energy away from the business itself.
The business law attorneys Winston-Salem law firm of Hartsoe & Associates, P.C. understand that the last thing a company wants or needs is a lengthy and expensive lawsuit on their hands. Our business litigation lawyers work to resolve disputes in a swift, efficient, and satisfying manner. We understand the realities of running a business, and we're highly experienced in navigating North Carolina business law.
Types of business disputes our firm handles
We represent small and large business owners and other businesses facing:
Breach of contract
Business dissolutions
Business property disputes
Business-related tax issues
Collections claims
Intellectual property disputes
Lease disputes
Shareholder and partnership disputes
What constitutes breach of contract?
Business disputes happen for a variety of reasons – project delays, financial issues or basic personality clashes. Whatever the reason, a dispute can prevent one party from carrying out the terms of a signed contract, which can result in an action for breach of contract.
A common breach of contract scenario is when one small business contracts with another for a service. Perhaps a restaurant orders customized dining ware from a supply company but refuses to pay on the grounds that the color is not correct. If the two companies cannot reach a mutually beneficial solution, they may have to take their conflict to litigation.
Can your attorneys help my Winston-Salem business with debt collection claims?
It is a challenge to run a business. It is even more difficult when customers do not pay their accounts. When the bills are not paid, a business cannot succeed. The attorneys at Hartsoe & Associates, P.C. put their extensive litigation experience to work in recovering past due receivables through state and federal courts. The longer a client waits to collect, the less likely the chance they have to recover. We can help.
How can an attorney help with a business dissolution?
Dissolving a business in North Carolina means permanently closing a corporation or LLC. It is not as simple as locking the door and turning off the power. A business may close voluntarily or involuntarily, and each requires a different process. Our business dissolution attorneys create a strategy and roadmap for compliance and liability mitigation. We also ensure all relevant tax matters are properly addressed.=
What are intellectual property disputes?
At Hartsoe & Associates, our attorneys also handle cases involving trademarks, copyrights and intellectual property. These types of matters include trademark infringement and counterfeiting, unfair competition, trade secrets, data security, patent infringement and copyright protection. We represent our clients in proceedings before the United States Patent and Trademark Office.
Can your firm assist my Greensboro company with tax disputes and litigation?
When a business is involved in a tax dispute or controversy with the Internal Revenue Service (IRS), it is vital they have the help of an experienced litigator. Our lawyers assist small and large businesses with tax controversies like IRS audits and appeals, as well as tax matters including asset acquisitions, investment funds, state and federal taxes, tax planning and structured settlements.
How our business litigation attorneys can help
With over 25 years of experience handling these and other types of matters, our firm works for a quick and beneficial resolution in court, bringing disputes to a favorable end for our clients. We provide the following commitment to each and every business client:
We are goal-oriented. We get to the point, identify the real issues, form a plan of action and execute.
We are practical. We know our clients have a company to run. We shoulder the legal issues so they can focus on their business.
We are value-driven. We are not out to drain your financial resources. We can help clients set a budget and then work within it.
We are creative problem solvers. Court is not the only way to resolve a dispute. We look for the most cost-effective and efficient way to resolve matters, including business mediation and arbitration, or neutral evaluation.
Our attorneys thoroughly investigate every case, negotiate with knowledge and skill, and litigate aggressively. Our goal is to fight for our clients and allow them to focus their full attention on operating their business. We represent clients in state, federal and appellate courts in North Carolina.
Our promise to our clients
Hartsoe & Associates, P.C. is a reputable law firm driven by its core principles. We are experienced, client-focused, and devoted to integrity. Whether we are negotiating resolution of a business contract dispute or advocating for our client's rights in the dissolution of a business, our lawyers are mindful of each client's objectives and their financial resources for achieving such goals.
Aggressive and effective business litigation attorneys
To discuss business problems in an honest discussion with an experienced business lawyer, contact Hartsoe & Associates, P.C. to arrange a consultation. Our Winston-Salem and Greensboro business litigation lawyers provide the experienced, client-driven legal counsel clients need to resolve business matters in a way in which they are comfortable. We represent business owners throughout the Piedmont Triad area. To schedule a consultation with an experienced attorney, please call 336-725-1985 or fill out our contact form.