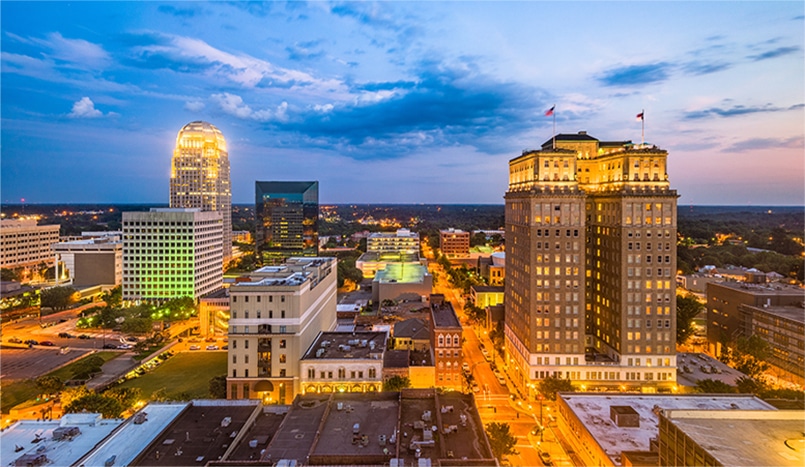 Winston-Salem & Greensboro Collaborative Law Attorneys
Alternative options to settling your divorce in the Piedmont Triad
If you and your spouse have made the difficult decision to divorce, the thought of going to court and everything that entails may be terribly stressful. Arguments or disputes over issues like who gets the house, negotiating alimony, and matters of child support and visitation can be overwhelming. However, with alternative dispute resolution (ADR), you can avoid the courtroom altogether.
Collaborative law is an ADR method, like mediation and arbitration, that allows spouses to settle matters regarding their divorce out of the courtroom through a less formal process. A successful collaborative divorce ends in a signed and mutually agreeable divorce settlement. Here at Hartsoe & Associates, P.C., we have over 25 years of experience helping couples divorce with respect and dignity.
What is collaborative law in North Carolina?
Collaborative law, also called collaborative divorce, is defined in North Carolina Statute 50-71:
A procedure in which a husband and wife who are separated and are seeking a divorce, or are contemplating separation and divorce, and their attorneys agree to use their best efforts and make a good faith attempt to resolve their disputes arising from the marital relationship on an agreed basis. The procedure shall include an agreement by the parties to attempt to resolve their disputes without having to resort to judicial intervention, except to have the court approve the settlement agreement and sign the orders required by law to effectuate the agreement of the parties as the court deems appropriate. The procedure shall also include an agreement where the parties' attorneys agree not to serve as litigation counsel, except to ask the court to approve the settlement agreement.
This process keeps your divorce out of the courtroom. You and your spouse can negotiate the terms of your divorce agreement privately, with your own attorneys and specialists working together. All parties sign a good faith contract before the process begins.
The family law attorneys at Hartsoe & Associates are pleased to offer our services as collaborative divorce lawyers to clients in the Piedmont Triad.
How does the collaborative law process work?
In a collaborative divorce, each spouse is represented by his or her own attorney and enter into the process by signing a pledge that they have the mutual goal of settling their divorce without going to court. This allows you both to control the tone and direction of your settlement, instead of putting it in the hands of a judge.
During the process, you, your spouse, and your respective attorneys meet with other professionals who lend their expertise in resolving any disputes. These professionals – jointly retained by both parties – can be financial experts, social workers, psychologists, CPAs or other experts relevant to any evidence presented. You and your spouse may also present witnesses if you wish to do so.
Once you and your spouse have come to agreement on the terms of your divorce, including things like spousal support, equitable property division, and child custody, your attorneys will finish up the process. They will draft a settlement contract that includes the agreement, and once it is signed and filed with the court you are both bound by its terms.
The most important thing to keep in mind about the collaborative law process is that everyone must enter into it with full transparency and honesty. If the collaborative law process fails, each party must retain new counsel, new experts, and proceed to litigation (or, in some cases, arbitration).
What are the benefits of collaborative divorce?
When spouses cannot agree on the terms of their separation or divorce, they may need assistance settling their disputes. A contested and litigated divorce can be lengthy, draining, and expensive. Like divorce arbitration and mediation, collaborative law keeps your divorce out of the courtroom. Some of the advantages of collaborative law over litigation include:
Privacy. All negotiations happen in private, so information regarding your finances or your children remain confidential.
Control. You and your spouse control how the tone and pace of the proceedings, as well as all of the decisions. Collaborative law is just what it says – a collaboration.
Communication. The goal of collaborative divorce is open communication, honesty, and transparency between parties. Both parties are working toward mutual goals.
Less expensive. Traditionally, collaborative divorce is not as costly as a trial. Because you and your spouse are working toward common goal of avoiding litigation, you are likely motivated to move more quickly. Additionally, collaborative divorce generally moves more quickly than court.
Call Hartsoe & Associates in Greensboro today if you have any questions about the collaborative law process.
Collaborative divorce and children
Our attorneys often advise considering collaborative law when a divorce involves children. Collaborative divorce offers the unique opportunity to take advantage of child specialists (like psychologists or social workers) to help resolve issues around co-parenting and child custody. These experts not only help you and your spouse come to mutual agreement, but also provide support to your children during the emotionally stressful time of divorce.
Even more importantly, child experts gather and provide valuable information about the effect of the divorce on your children and how to mitigate any possible risks to their well-being. Traditionally, child custody and visitation issues are dealt with in a courtroom, which can be traumatic for a child. In collaborative divorce, these matters are handled privately, with trained professionals, with compassion – and with the input of both parents instead of the overreaching voice of a judge.
Piedmont Triad collaborative law attorneys with experience
When you and your spouse want to have control over your divorce agreement, collaborative divorce may be a good choice. The family law attorneys at Hartsoe & Associates can work with you to keep your divorce out of the courtroom, protect your children's well-being, and settle your disputes with privacy and mutual respect. We serve families and clients in Winston-Salem and Greensboro, as well as the Piedmont Triad. To schedule a consultation with an experienced attorney, please call 336-725-1985 or fill out our contact form.