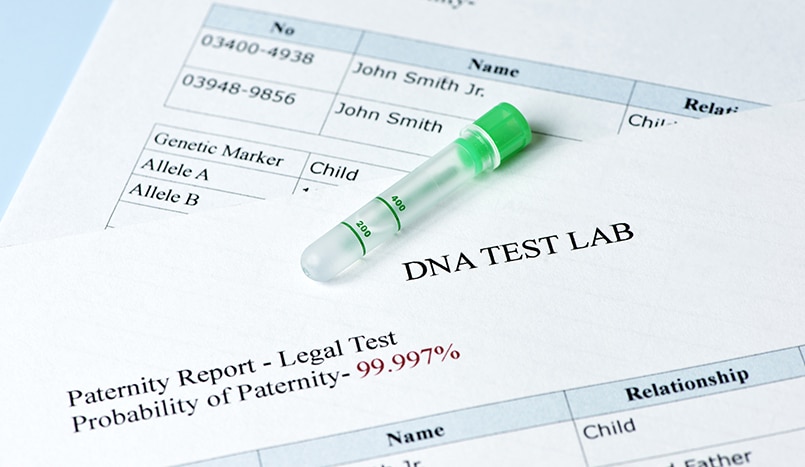 Paternity and Parental Rights Attorneys in Winston-Salem & Greensboro
Experienced guidance regarding paternity actions across NC
People create families in all kinds of ways. It is no longer uncommon to have children outside marriage, or build a family through adoption or foster care. However, when the custody or financial support of your child is in question, you need the help of a trusted attorney. This is even more important when you are unsure of your legal rights as a father.
When you need legal help establishing your rights as a father, want to challenge a paternity action or wish to terminate your parental rights, the family law attorneys at Hartsoe & Associates, P.C. are here. With more than 25 years of experience helping families in the Piedmont Triad, we provide compassionate and knowledgeable counsel.
The importance of establishing paternity
In North Carolina, when a married woman has a child, her husband is presumed to be the father. However, when an unmarried woman has a child, the identity of the father may be in question. In cases like these, you may want to initiate a paternity action.
Paternity actions can help resolve issues like:
Having the biological father's name put on the birth certificate
When a mother is seeking child support from the biological father
When a father is seeking to assert parental rights like child custody and visitation
Securing benefits for a child, including health insurance or veterans' benefits
Identifying health risks like genetic diseases and conditions
Our attorneys can work with you on either establishing or challenging paternity actions in Winston-Salem and Greensboro.
How do I establish paternity?
The state of North Carolina offers three ways of establishing paternity:
By marriage. If a child is born within a legal marriage, or if the parents marry after the child is born, the husband is presumed to be the father of the child.
Signing an affidavit of parentage. The mother and putative (assumed) father may each sign an affidavit of parentage, and the father can legally assume the rights and responsibilities of paternity.
Establishing paternity in court. If the putative father denies paternity, you can resolve the matter in court, via a DNA test or other means.
Whatever your situation, we work with either parent to find the best solution for your child's best interests and welfare.
What is the difference between legitimation and paternity in North Carolina?
You may hear the terms "legitimation" and "paternity" when talking about fathers, children and establishing paternity. However, although both processes protect the rights of a child, they do not mean the same thing.
Legitimation. Legitimation proceedings are the only way, outside of marriage, to establish legal rights and benefits for an illegitimate child (a child born out of wedlock). Once the court grants legitimation, the father is responsible for financial support for his child, and has the right to custody and visitation. The child also becomes the father's legal heir.
Paternity. A paternity affidavit legally establishes the identify of a child's father. Once paternity is established, the father is accountable for financial support, and has the right to pursue custody and visitation. However, paternity does not provide the same rights as legitimation or marriage.
Only a biological father can file a legitimation petition, and it is a civil proceeding. Paternity actions, on the other hand, can be a civil action (to establish parentage) or a criminal action (for non-payment of support). Our Greensboro and Winston-Salem paternity and legitimation action lawyers can provide more details.
About termination of parental rights in NC
Parents have legal rights, but also legal responsibilities, to their children. There may be circumstances that warrant termination of parental rights. Losing the legal rights to a child is an extremely serious matter, and state courts grant termination only to certain parties in certain situations:
Parental abuse or neglect of the child
Failure to pay child support without justification, for a year or more
Father's failure to legitimize a child born out of wedlock
Parent's inability to properly care for the child
Parent willfully abandoned the child
Child has been relinquished to social services for purposes of adoption
Termination of parental rights cuts off a parent's legal rights to their child, including his/her right to seek custody and visitation, as well as their responsibility to pay child support. The experienced family law attorneys at Hartsoe & Associates can answer your termination of parental rights questions.
Who can bring a termination of parental rights action?
Not everyone can file a termination of parental rights case. Only certain individuals can petition the court, including the:
Child's parent
Child's guardian
Presumptive adoptive parent
Social services agency
A person can terminate their own parental rights. For example, if a stepparent wants to adopt a child, the biological parent can consent to the adoption and agree to have their parental rights terminated in the process.
How does the termination of parental rights process work?
Eligible parties may take the following steps to terminate parental rights:
The party files a petition asking the court to terminate parental rights
The court holds a preliminary hearing within 10 days of filing
If parent is unknown, publish a notice in relevant county or counties for three weeks
Issue a summons, in cases where parents are known
Respondent has the right to answer and attend a hearing
Failure of respondent to reply within 30 days results in termination of parental rights
Termination hearing is held within 90 days of the petition, with evidence if necessary
Termination of parental rights hearings are complex and it is crucial to have a knowledgeable attorney by your side. We can help.
How does child custody and visitation work for unmarried parents?
Parental rights do not hinge on whether or not a couple is married, but on the biological and legal relationship between parent and child. All parents face the same legal issues regarding their children – custody, visitation and support. However, in the case of unmarried couples, the court does not automatically assume paternity.
Whether or not the mother is married at the time of birth, she retains custodial rights to her child and has the right to refuse visitation to the father until his right to paternity is established. Filing a paternity action can secure your rights and access to your child, as well as protect him/her in the future in the event the mother is unable to continue parenting.
Before the court will make any decisions about child custody or visitation about children under 18, it must first issue a decision regarding paternity. If you are having issues challenging or determining paternity, the attorneys at Hartsoe & Associates, P.C. can provide legal guidance and solutions.
Dedicated paternity lawyers in Winston-Salem & Greensboro
Our law firm understands the delicate nature of paternity actions, as well as the complexities of termination of parental rights. At Hartsoe & Associates, P.C., our goal is the best interests of your child, and we put our decades of experience with families in the Piedmont Triad to work. To schedule a consultation with an attorney, please call 336-725-1985 or fill out our contact form.