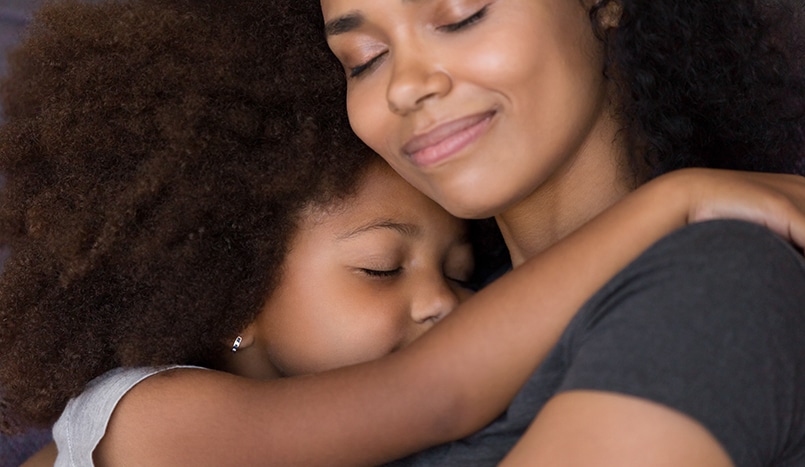 Strategic Child Custody Attorneys in Winston-Salem & Greensboro
Guidance with custody and visitation rights in the Piedmont Triad, NC
Conflicts involving children, especially regarding visitation and custody, can cause stress and heated emotions. During a divorce, no matter how acrimonious your relationship with your spouse may be, everyone's primary concern should be for the welfare of the child.
At the Winston-Salem and Greensboro law firm of Hartsoe & Associates, P.C., our main message to divorce clients experiencing conflict related to custody and child support is this: It does not have to be a war. Our firm can help you focus on reasonable resolutions instead of all-or-nothing battles. Allow our family law attorneys to help you through the process and work for a successful outcome to your case.
What is child custody and how does the process work?
In the best-case scenario, you and your co-parent are able to come to agreement on child custody matters before getting the courts involved. If you can work together on a custody arrangement during your legal separation, you can include that agreement in the final divorce decree.
Our child custody lawyers understand that child custody is not a cookie-cutter type arrangement decided by a calculator or anything other formula. We sit down with you and discuss how custody and visitation decisions may affect your child's life, including decisions about education, health care, and overall best interests. Your custody arrangement should clearly, and in detail, address your child's and your family's needs, both now and in the future.
Our law firm also offers mediation and arbitration services. Our lead attorney is a certified family law mediator through the state of North Carolina.
What are the two types of child custody?
Here in North Carolina, there are two forms of child custody regarding a child under the age of 18:
Physical custody, meaning you have the right to have your child under your physical care, in your home, either full-time or part-time.
Legal custody, which is the right to make major decisions about your child, including health care, education, religious upbringing, and more.
In the majority of divorces, one parent is assigned physical custody and both parents have legal custody. However, both parents can share custody (joint custody), or it can be held only by one parent (sole custody).
The attorneys at Hartsoe & Associates, P.C. work with you to come up with a visitation and custody arrangement agreeable for everyone. And in cases where custody is contested, we will advocate for the best interests of your child in court.
How does the court decide child custody?
If you and your former partner cannot come to a custody agreement on your own, the court will decide for you. However, in North Carolina, parents must go through mandatory mediation before scheduling a trial. Mediation involves working with a neutral third party to settle your disputes.
Our Winston-Salem child custody attorneys provide experienced mediation and representation, gathering evidence and information to demonstrate to a judge that you have the best interests and welfare of your child in mind.
Some of the factors the court uses in determining child custody include the:
Parent's financial situation and earning potential
Parent's availability to the child
Parent's mental, physical, emotional and moral well-being
Parent's ability to care for the child
Parent's home environment
Child's bonding and relationship with other siblings
Child's preference, in some cases
North Carolina courts do not give preference to one gender over another. Unmarried fathers have the right to seek visitation and custody as well.
How does the court decide visitation?
There is no specific equation or rule regarding visitation time for the parent without primary physical custody. The court looks at factors like the age of the child or children, the parent's and child's schedules, and the physical distance between both households.
Typically, parents can establish a formal visitation schedule on their own. However, in some cases, mediation or arbitration may be necessary when parents are unable to come to agreement.
What if I have custody and want to move? What if my ex-spouse with custody moves away?
If you or your co-parent plan to move to another house in the same town or county, it is unlikely you will need a court order or a custody order modification. However, your child custody agreement does likely have geographic limits, and both parents are legally bound by this agreement. If you – or your co-parent – are considering moving a considerable distance away, it is crucial you review your child custody agreement first.
For example, if a parent with primary physical custody desires to move out of state, he or she may need to create a new parenting plan or legally modify an existing order. We cannot stress enough that any informal agreement you may make with your ex-spouse will likely not hold up in court in the event of a dispute.
Talk to our child custody attorneys before making any major life changes, like moving, to ensure your parenting agreement remains valid and in your favor.
The court looks at several factors when determining custody or visitation adjustments in the event one parent wants to move. Every judge's priority is the best interest and welfare of the child. Some of these factors include the:
Advantages and disadvantages of relocation and its capacity to improve your child's life
Likelihood a reasonable and realistic visitation schedule can be arranged that will protect the relationship between non-custodial parent and child
Likelihood the custodial and moving parent will abide by the parenting agreement when he or she is outside the jurisdiction of North Carolina
Motives of the custodial parent for seeking the move (job opportunity, family, etc.)
Reasons why the non-custodial parent may object to the move
If a judge rules that a move is not in the child's best interests, he or she has the right to deny the parent permission to relocate, or appoint primary physical custody to the other parent instead.
If my ex-spouse is refusing to pay child support, can I withhold visitation?
The short answer here is absolutely not. Child support and child custody orders are viewed separately by the court and one does not hinge on the other. However, the court may consider a failure to pay child support when making decisions involving the best interests of the child.
Conversely, a parent may not withhold child support if the other parent is refusing to abide by the visitation agreement. The Greensboro child custody attorneys at Hartsoe & Associates, P.C. can help you work through these disputes either in or out of the courtroom.
How can I get an emergency custody order?
Under limited and emergency circumstances, a judge may issue an emergency custody order, also called an "ex parte" order. This means the court can grant temporary and immediate custody to one parent without a hearing involving the other party.
Under North Carolina law, grounds for emergency custody orders include when the child is at risk for physical harm or sexual abuse. You may also seek an ex parte order if the child's other parent is attempting to leave the state in an effort to evade the North Carolina courts. In cases like these, our lawyers can help secure an emergency order and issue to law enforcement in order to recover or protect your child.
Once the court grants an emergency custody order, it will schedule a follow-up hearing so both parents can present their side. We will also work with you throughout this process to ensure the welfare of your child.
Winston-Salem and Greensboro child custody attorneys advocating for your family
At Hartsoe & Associates, P.C., we understand the protections afforded to you and your child under state and federal child custody law. Our compassionate attorneys dedicate themselves to designing a child custody agreement that meets the needs of both you and your child. We serve families and clients in the Piedmont Triad and surrounding areas. To schedule a consultation with an attorney, please call 336-725-1985 or fill out our contact form.