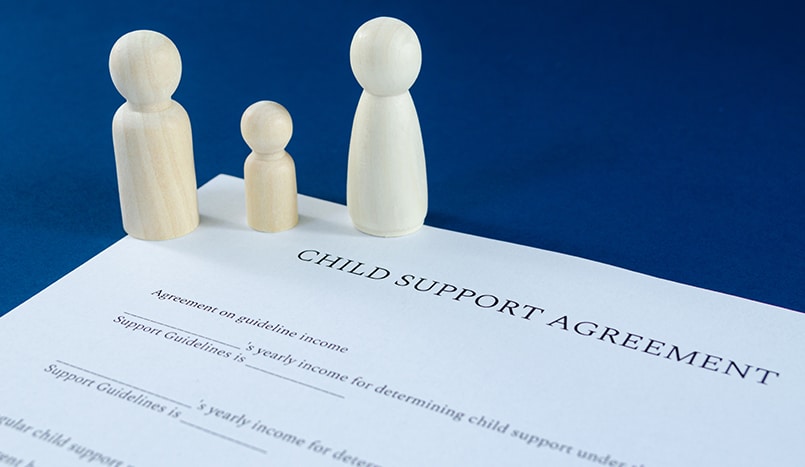 Winston-Salem & Greensboro Order Modification Attorneys
Help with modification of child support, custody, and spousal support orders in NC
When the court finalizes an order for a family law action like alimony, child custody or child support, that order is based on the financial and personal circumstances of all parties involved at the time of the trial or judgement. However, life changes over time, and you may find a few years down the road that your current order no longer fits your or your child's needs.
If you, your child, or ex-spouse have experienced a significant change of circumstances, North Carolina courts allow you to file for an order modification. The family law attorneys at Hartsoe & Associates, P.C. have over 25 years of experience working with individuals in the Winston-Salem and Greensboro area on order modifications and changes.
What is an order modification?
A court order modification, also called a post-judgement modification action, is the act of changing an agreement or decision issued by the court after a divorce or separation. North Carolina courts can modify orders like child custody, child support and spousal support.
When you and your ex-spouse sign a divorce or separation agreement, the goal is to make it as forward-thinking and permanent as possible. Once it is filed with the court, it is legally binding and both parties are bound to follow it by law. However, the court will also grant a modification of that order in the future if circumstances allow.
Sometimes, co-parents or ex-spouses make these changes informally without notifying the court. Unfortunately, if the other party fails to abide by this new agreement, you will have trouble enforcing the order in court without a formal modification. We strongly recommend consulting with an attorney before changing any of the terms of your divorce or custody agreement.
For the court to make a post-judgment modification of a court order, you must prove a substantial change in circumstances.
When can I seek a modification of my court order in Winston-Salem?
A judge will only agree to modify an order if there has been what's called a substantial and material change in circumstances. Although there is no formal definition of what a substantial change is, the judge uses his/her discretion. Typically, life changes such as the following will satisfy the "change in circumstances" requirement:
Cohabitation with new partner or spouse
Dramatic lifestyle change
Illness or disability
Increase in cost of living
Loss of job or income
Relocation
Significant change in income
Whether or not you are eligible to modify an order usually depends upon the type of agreement you wish to change.
For example, perhaps your financial circumstances have changed as a parent. You are required to pay alimony and child support to your ex-spouse, and have done so faithfully for several years. However, you suddenly lose your job and can no longer meet these requirements as laid out in your original agreement. You may ask the court for a modification, which will take your job loss into account and decide accordingly.
On the other hand, perhaps you learn that your ex-spouse has, for example, received a sizable promotion and increase in income. You may also request the court make a modification in the amount of support your ex-spouse receives, in accordance with his/her new and improved financial circumstances.
This means you can seek an up judgement or a down judgement. The attorneys at Hartsoe & Associates can discuss your personal situation and modification options in more detail.
What North Carolina court orders can be modified?
Substantial life changes for modifying a child support order include:
Change in child's expenses, like childcare needs or medical expenses
Increase or decrease in earning potential
Significant change in income, such as disability or job loss
Substantial life changes for modifying a spousal support order include:
Increase or decrease in earning potential
Remarriage or cohabitation by the receiving spouse
Significant change in income, such as disability or job loss
Substantial life changes for modifying a child custody order include:
Changes in child's welfare or mental health
Changes in circumstances that make the current order unworkable
Increased age of the child(ren)
Relocation of either parent
Remarriage of either parent
Wishes of the child
Regarding matters of child custody, North Carolina courts will always make decisions based on the best interest and welfare of the child first.
How a Winston-Salem and Greensboro family law attorney can help
When dealing with matters like child support and divorce orders, ensure you protect your rights by making any changes through an attorney. Even in an amicable divorce, informal agreements can later get muddled and may not hold up in court when under dispute. An experienced lawyer can help you and your ex-spouse come to a new agreement and submit to the court for a formal sign-off.
Consult smart post-judgement modification attorneys today
If you need to modify or update the terms of your divorce, child support or custody agreement, talk to the attorneys at Hartsoe & Associates, P.C. for informed guidance. We have been helping people and families just like you in Winston-Salem, Greensboro and the Piedmont Triad for more than two decades. To schedule a consultation with an attorney, please call 336-725-1985 or fill out our contact form.