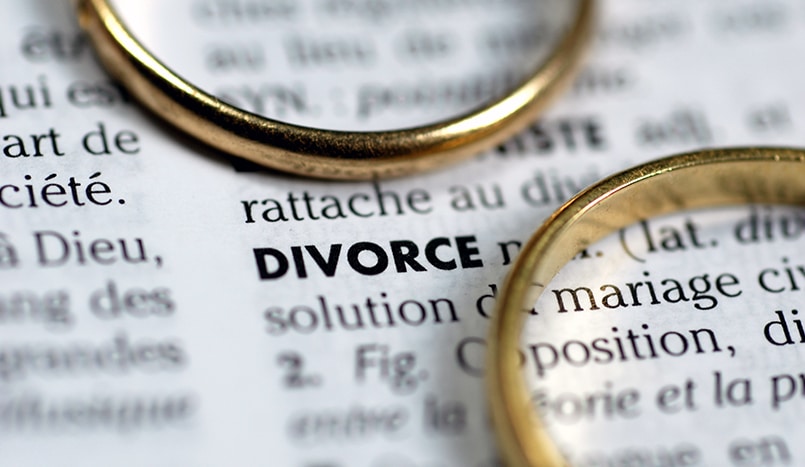 Knowledgeable Winston-Salem & Greensboro Divorce Attorneys
Your strength in the storm during a divorce in the Piedmont Triad
Nobody goes into a marriage expecting a divorce, but it does happen, and it can be an emotional experience. However, one of the most important things to remember during a divorce is that you are not alone. At Hartsoe & Associates, P.C., we have advocated for families navigating the process of divorce for over 25 years.
Issues like child custody, equitable property division, and spousal support can get complicated quickly if you do not have the right family law and divorce attorney on your side. Whether your divorce is simple with basic assets to split up, or complex with considerable division of property, we are determined to help you start off fresh and financially secure.
What are grounds for divorce in North Carolina?
If you are considering ending your marriage, the state has residency and grounds requirements, under NC General Statute Chapter 50.
Here in North Carolina, at least one spouse must have lived in the state for at least six months prior to filing for divorce. Additionally, you and your spouse must live apart for at least one consecutive year before filing.
Living apart means living in separate residences, with at least one of the spouses' intention for the separation to be permanent. This is called "absolute divorce."
North Carolina is a no-fault divorce state, which means either spouse can file an action for divorce and does not need to provide proof that the other spouse committed any wrongdoing. You can receive an absolute divorce by virtue of being physically separated for at least one year.
According to state statute, however, special circumstances allow two other grounds for divorce:
Grounds by reason of incurable insanity
Divorce from bed and board
A judge typically allows these grounds in emergency or extreme cases where a spouse is unable or unwilling to separate or divorce.
What is the divorce process in North Carolina?
If you have met the residency and separation requirements, you are likely eligible to file for divorce. If you need the court to make decisions about things like child custody or division of property, you must request so in your filing. You can also make those decisions on your own, or with the guidance of one of our experienced divorce lawyers.
The process goes as follows:
Fill out the court forms for Absolute Divorce
File these forms in the Clerk of Court's Office
Serve your spouse with the papers
Set a date for a hearing after 30 days
Go to court with your attorney
You can also view the North Carolina Judicial Branch divorce pamphlet.
Questions and answers about divorce in Winston-Salem & Greensboro
Following are some of the most frequently asked questions from our clients about the divorce process.
What is divorce arbitration?
Divorce and family law arbitration is an alternative to the courtroom. It is a voluntary and binding legal process using a third-party neutral arbitrator to settle your disputes, much like a judge. Arbitration includes a final written decision later submitted to the court.
What is divorce mediation?
Similar to arbitration but not quite, mediation is another good choice for couples who want to avoid litigation. A neutral mediator can guide you and your spouse to mutual agreement on divorce issues and disputes. Mediators may not make decisions, or take sides.
We also offer Christian mediation services for families of faith.
How does collaborative law work?
Collaborative law is another alternative option for settling your divorce. Each spouse and their attorneys enter into a written agreement to work together to reach a fair agreement, to be filed with the court. Everyone agrees that they will not resort to litigation. If so, the process re-starts with new attorneys.
What is a separation agreement?
In North Carolina, you don't need to be legally separated to get a divorce, only that you and your spouse have been living apart for one year. However, you may want to consider a signed separation agreement, where you resolve issues like property division, spousal support, and child custody in advance.
Do I need a premarital or postmarital agreement?
Also called prenups and postnups, premarital and postmarital agreements are formal documents that direct how to distribute property and assets in the event of a divorce. One is signed before a marriage, and one is signed after. These contracts help eliminate contentious divorce proceedings.
Could there be tax ramifications from my divorce?
Depending on your marital and personal circumstances, your divorce can have an effect on your taxes. When negotiating things like equitable property distribution or alimony, you must take these issues into consideration. Hartsoe & Associates, P.C. can help.
I own a successful business. What happens if I get divorced?
Things can get more complicated if you are getting divorced and own a business. If a business was founded during the marriage, it may be considered marital property and fall under equitable distribution laws. Our experienced high-asset divorce attorneys can help you determine how to best protect your business.
Is North Carolina an equitable distribution property state?
Yes. This means that during the property division portion of the divorce, assets are divided equitably, but not necessarily half-and-half. If a couple is unable to settle property division on their own via mediation, arbitration or another method, they can have a judge decide for them.
How is spousal support determined by the court?
Spousal support, or alimony, is not automatically awarded to either spouse. The dependent spouse must show proof of need of financial assistance. The court considers a number of factors, including length of marriage, standard of living, etc., and not a set equation to calculate child support.
What is a parenting coordinator?
A parenting coordinator, also called a P.C., helps parents involved in high-conflict child custody cases identify disputed issues, reduce misunderstandings, assist with compromise, and facilitate communication. A P.C. must be in good standing with NC State Bar, as are the attorneys at Hartsoe & Associates.
Our entire team takes pride in being an approachable and friendly firm. We work with our clients and communicate with them throughout the divorce process. And, we understand that you may have questions and concerns regarding your future, which is why we aim to be as accessible as possible throughout your divorce and after the proceedings have finished.
Divorce lawyers serving the Piedmont Triad and surrounding areas
Divorce is never easy, whether it is amicable or not. The Winston-Salem and Greensboro attorneys at Hartsoe & Associates, P.C. have decades of experience advocating for people just like you. No matter what your divorce issue, we are your strength in the storm. To schedule a consultation with an experienced attorney, please call 336-725-1985 or fill out our contact form.