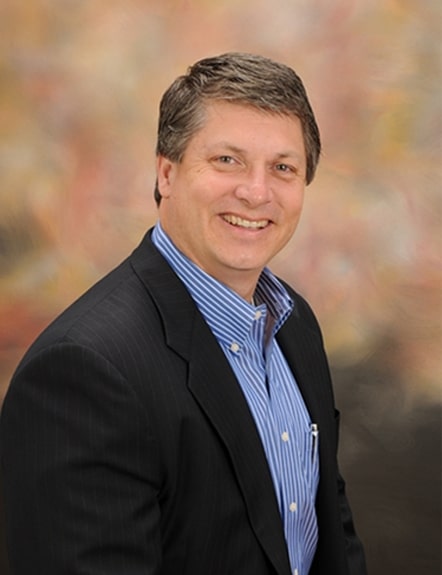 R. Anthony Hartsoe
Managing Attorney
For Tony, the law is a calling, not a job. He is a mountain boy, with simple, straightforward values. Tony loves what he does, and loves to help people through some of the toughest moments anyone will ever face. With four children, a marriage that has lasted more than 35 years, work experience beginning at 12 years old, and the heritage of two farming families from rural North Carolina, Tony can relate to most of his clients and their problems.
Tony has worked for some of this state's most elite law firms before striking out on his own, representing Fortune 100 companies in a variety of complex practice areas. He has handled cases in the areas of every aspect of family law, bankruptcy, business litigation, IRS and Department of Revenue tax collections, products liability, serious personal injury, workers' compensation, estate and real estate litigation, and business coaching and formation. He has run his own businesses, including this law firm, giving him a wealth of experience to apply to a client's situation. Having appeared and participated in cases in our state's trial and appellate courts, as well as all of North Carolina's federal district courts and the Fourth Circuit Court of Appeals, Tony knows how to aggressively yet practically manage litigation at virtually any level.
Areas of Practice
Family law
Serious personal injury
Church law
General litigation
IRS problems
Medical malpractice
Business coaching
Commercial/business
Rental car
Constitutional law
Products liability
Christian mediation/arbitration
Insurance coverage
Appellate Law/Appeals
Family Law Mediator
Guardian ad Litem in Custody Matters
Parent Coordinator
Certified Legal Specialties
Certified Family Financial Mediator, State of North Carolina since 2001
Bar Admissions
North Carolina, 1994
U.S. District Court Western District of North Carolina, 1995
U.S. District Court Eastern District of North Carolina, 1995
U.S. District Court Middle District of North Carolina, 1994
U.S. Court of Appeals 4th Circuit, 1994
Education
Washington University School of Law St. Louis, Missouri, J.D., 1994
Oral Roberts University, Tulsa, Oklahoma, B.A.,1987
Published Works
"Person or Thing - In Search of the Legal Status of a Fetus: a Survey of North Carolina Law," 17 Campbell L. Rev. 169 (1995).
Law Journals Citing/Quoting Tony's Work
Wake Forest Law Review, McAllister v. HA: Wrongful Conception or Misconception?, Debra Batten, April 6, 2001.
9 Duke J. of Gender & Pol'y 171, Ferguson v. City of Charleston and Child Welfare, Chris Sinha.
Seton Hall Law Review, Fins, Pins, Chips & Chins: A Reasoned Approach to the Problem of Drug Use During Pregnancy, D. Antoinette Clarke, February 16, 2000.
Journal of Aggression, Maltreatment & Trauma, Emerging Legal Issues pertaining to Child Victimization, Vol. 8, Issue 3, Jeff Maahs, June 18, 2004.
56 Vand. Law Rev. 1523 (2003), Fetal Surgery and Wrongful Death Actions on Behalf of the Unborn: An Argument for a Special Standard, Jonathan Dyer Stanley.
New York International Law Review, Cryogenics, Frozen Embryos and the Need for New Means of Regulation: Why the U.S. Is Frozen In Its Current Approach, Vol. 11, No. 2 (Summer 1998), Kimberly E. Diamond.
41 Wm and Mary L. Rev. 1845(May 2000), Note: Fetal Homicide: Woman Or Fetus As Victim? A Survey of Current State Approaches and Recommendations For Future State Application, Sandra Smith.
58 Duke L.J. 1107 (March 2009), Abandonment and reconciliation: addressing political and common law objections to fetal homicide laws Douglas Curran.
29 Hofstra L. Rev. 931 (Spring 2001), Note: Inconsistencies In The Legal Status of An Unborn Child: Recognition of a Fetus As Potential Life, Mamta K. Shah
Courts Citing Tony's Work in Decisions
Cited as authority by the North Carolina Court of Appeals in McAllister v. HA, 126 N.C.App. 326 (1997), a case of first impression on the issue of wrongful conception.
Cited generally by Alabama Supreme Court in In re Anonymous, 1998.
Cited as authority by the Wisconsin Court of Appeals in State of Wisconsin v. Deborah J.A., No. 96-2797-CR, 1999.
Representative Appellate Cases
Jeffreys v. Snappy Car Rental, Inc., 128 N.C.App. 171 (1997) – (Pivotal case in auto insurance law that is still the primary authority on the issue of primary vs secondary coverage where rental vehicles involved. See NC Lawyers Weekly opinion.)
Benavides v. Summit Structures, Inc., et al., 118 N.C.App. 645; 456 S.E.2d 339 (1995) – (Worker's Compensation case clarifying the law on an employee's responsibilities in returning to employment offered them after an injury)
Allred v. Capital Area Soccer League, et al., 669 S.E.2d 777; 2008 N.C.App LEXIS 2265, January 14, 2008– (Case of first impression on the issue of whether there is a claim in North Carolina for injuries caused by a ball kicked into the stands at a professional soccer match—the Court ruled in our client's favor. See: Watch Out For Soccer Balls, They Can Be Dangerous, Unusual Sports Related Injury Case Plaintiffs Failing to Win Damages, Operators Have a Duty to Maintain Facilities for a Safe Environment, and Spectator hit by soccer ball can sue, court rules.
Representative Clients
Enterprise Leasing Company-Southeast
Britthaven Nursing Homes
Whiteheart Construction Company
Davenport Engineering
ELCO
Cambridge Integrated Services
Southern Insurance Underwriters
Dealer's Choice
Honors & Awards
Who's Who of American Lawyers
Strathmore Who's Who
Business North Carolina's Legal Elite - 2012, 2013
Business Leader Magazine: Triad's Top 50 Entrepreneurs
American Society of Legal Advocates - Top 100 Family Lawyer 2014, 2015
The National Association of Distinguished Counsel - Nation's Top One Percent Award
The National Trial Lawyers: Top 100 - 2014, 2015
AVVO.com - "10" Rating
AVVO.com - Client's Choice Award - 2013, 2014
Lawyers.com - Client Satisfaction Award
Professional Associations & Memberships
Past Employment Positions
Founded Hartsoe & Associates, P.C., 2000
Bell, Davis & Pitt - Winston-Salem, NC, Associate Attorney, 1999 - 2000
Womble Carlyle Sandridge & Rice, PLLC - Winston-Salem, NC, Associate Attorney, 1994 - 1999
United States Department of Justice - Washington, DC, Legal Assistant (Intern), 1994
United States Senate - Judiciary Committee - Washington, DC, Staff Legal Assistant (Intern), 1994
Womble Carlyle Sandridge & Rice, PLLC - Winston-Salem, NC, Summer Associate, 1993
United States Attorney's Office - Sacramento, CA, Summer Law Clerk, 1993
Walther Glenn Law Associates - St. Louis, MO, Law Clerk, 1992
Pender & Coward - Virginia Beach, VA, Summer Law Clerk, 1992
Professor Richard Lazarus - Washington University - St. Louis, MO, Research Assistant, 1992
American Center for Law and Justice - Virginia Beach, VA, Sumner Law Clerk, 1992
Hanover Insurance Company - Richmond, VA, Multi-Line Claim Representative - Litigation Specialist, 1989 - 1992
Aetna Life & Casualty Company - San Francisco, CA, Outside Liability Claim Representative, 1987 - 1989
Aetna Life & Casualty Company - Washington, DC, Outside Liability Claim Representative, 1989
Past and Present Pro Bono/Community Activities
We financially support charities and causes throughout our community including Eureka House Ministries (assisting ex-offenders to re-establish housing and employment), The Downtown Street School (helping teens who might not otherwise do so graduate with a diploma), and Community Care Center (providing low cost medical and dental services for those who could otherwise not afford it).
Our firm has provided hundreds of thousands of dollars of pro bono services to those in need since its inception, and continues to do so in cases meeting our criteria.
Guardian Ad Litem Program
Habitat for Humanity
Legal Services of North Carolina Technology Working Coalition, Leadership Winston-Salem
Association of Christian Athletes and other Faith-Based Community Services
Vice-Chairman of the Board - Eureka House
Board Member - Carenet Counseling
Board Member - Love FAR
Vice-Chair - Generations Church
Vice-Chair United Family Church – Lewisville