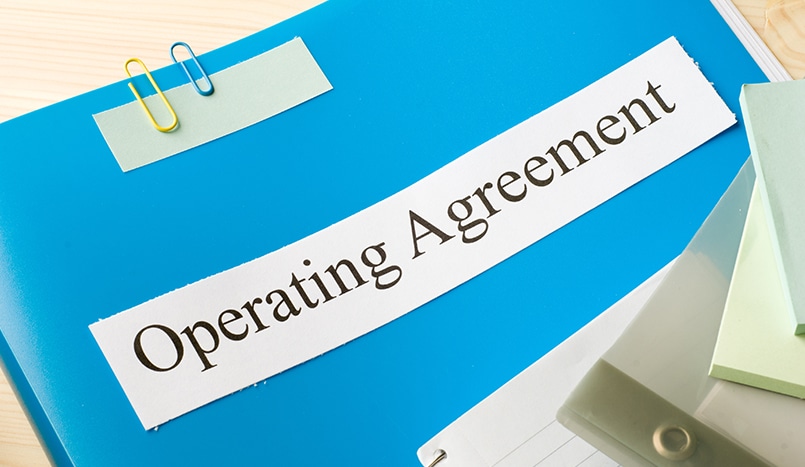 Winston-Salem & Greensboro Operating Agreements Attorneys
Why businesses and LLCs must have a formal operating agreement in place
Although North Carolina does not require an operating agreement to form a limited liability company (LLC) or other type of business, it is highly advisable to create one. There are no formal and set conditions for operating agreements, they typically include many common topics, including how to conduct meetings and how to allocate profits and losses.
The business law attorneys at Hartsoe & Associates, P.C. assist entrepreneurs and businesses in forming LLCs or other types of companies, helping create thorough and detailed operating agreements. Our Greensboro and Winston-Salem law firm works with clients in planning for success by anticipating difficult situations or disputes before they occur.
What is the difference between an operating agreement and a shareholder agreement?
Both operating agreements and shareholder agreements may be used to create conditions and guidelines for running a business with multiple owners. However, the key difference between them is when they are used. For example, when a business is structured as a corporation, the owners are called shareholders, so the guidelines of the corporation are covered under a shareholder agreement. In the case of an LLC, the owners are called members or partners, and guidelines are addressed in the operating agreement.
The state of North Carolina has no laws requiring an operating agreement when establishing a business, but our attorneys highly recommend doing so. Most business owners launch a company with similar goals and objectives, but in the future those goals may change, along with personal or financial matters. With an operating agreement in place, owners have the peace of mind understanding the manner in which any disputes or disagreements will be handled.
North Carolina LLCs and operating agreements
North Carolina's Limited Liability Company Act sets out rules and regulations for LLCs, but allows wide leeway for the terms of an operating agreement. Although some business owners may feel the rules in this Act are sufficient, nobody has control on how these rules may be applied by the court. An operating agreement written specific to a business puts control in the owners' hands.
An operating agreement provides the details of the structure, governance and other operations of the LLC, including:
Details regarding any buy/sell provisions for the members
Details regarding the limited liability of each member
Duties of each member
Each member's initial and subsequent financial contribution to the business
How and where to keep records and accounting
How new members should be added
How to raise capital
How to value an existing member's interest should they leave the business
Management structure
Meeting and voting rights
Methods of dispute resolution among members
Names of all members
Profit and loss allocation
Purpose of the business
Triggering events that could cause the dissolution of the LLC
The Piedmont Triad attorneys at Hartsoe & Associates consult with LLC owners to ensure they have a comprehensive operating agreement that addresses all key issues, and more.
Why does my Winston-Salem business need an operating agreement?
The United States Small Business Administration (SBA) recommends all businesses with an informal structure, like an LLC, develop an operating agreement. They point to three main reasons:
Protecting the LLC's limited liability status. An operating agreement provides members even more protection from personal liability. Without a formal agreement, an LLC may prove to be closer to a sole proprietorship or partnership in court, which could put personal liability at risk.
Formalizing verbal and "handshake" agreements. Although members may have made an oral agreement, misunderstandings can certainly take place in the future. When an LLC has an operating agreement in place, members can refer to it in the event of a dispute or conflict.
Preserving the agreement in court. North Carolina has specific rules for LLCs if there is no operating agreement in place. However, these rules are very general and businesses should not rely on a state governing body to manage disputes and disagreements, as the court may not interpret regulations in a way beneficial to your business.
Do I need an attorney to create an operating agreement?
Although many services and companies offer cheap do-it-yourself operating agreements, we strongly advise using an experienced lawyer. Businesses are not "one size fits all" and an operating agreement is not either. Many LLCs face issues that are not addressed in generic operating agreements, and once a dispute gets serious enough to necessitate an attorney, the business is likely facing time-consuming litigation.
With a proper operating agreement in place from the beginning, LLC members can address these issues in advance.
A thorough and customized operating agreement will protect the rights, liability and investment of its members, whether it is one or many. A binding agreement lays out the responsibilities of each member to each other and to the business, ensuring everyone in the company starts off on the same page and with the same understanding.
Operating agreement lawyers with a head for business
The experienced business attorneys at Hartsoe & Associates draft and create contracts and agreements for small and large companies across the state. We assist businesses in reducing personal liability and minimizing future risk and disputes by ensuring their operating agreements include all key information and guidelines. We represent business owners in Winston-Salem and Greensboro, as well as the Piedmont Triad. To schedule a consultation with an experienced attorney, please call 336-725-1985 or fill out our contact form.