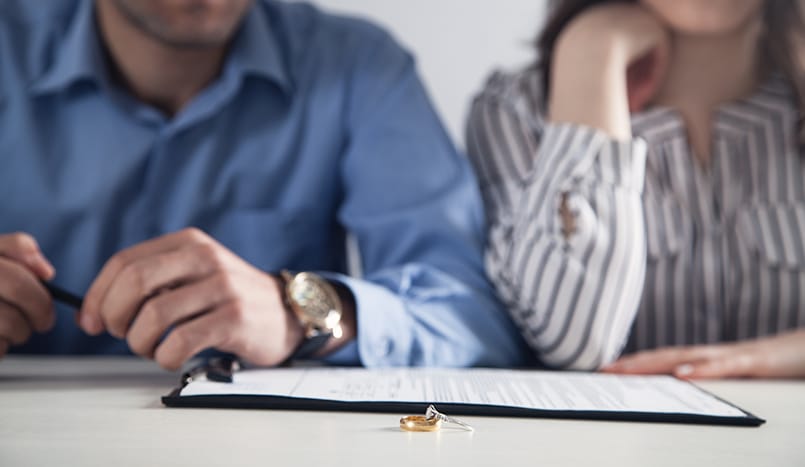 Dependable Family Law and Divorce Lawyers Serving Winston-Salem & Greensboro
Providing compassionate legal representation to families in the Piedmont Triad area
Family issues are among the most important in your life. There are few other legal matters where the stakes are this high, and few other matters so emotionally charged. Whether you are dealing with divorce, child custody, or property distribution, we can help.
At Hartsoe & Associates, P.C., we understand the value of family and the intricacies of family law. We provide trusted guidance throughout your legal journey, working with you to meet your goals and reach a successful outcome for your case. With over 25 years of experience, you can put your trust in our firm.
"The outcome of my case was far better than I could have anticipated. Tony and his team were with me through the most difficult time of my life, and I cannot recommend them highly enough."
Divorce and family law matters we handle
Our attorneys work to resolve any and all issues around family law, in the most efficient yet empathetic manner possible. We handle the following types of family law cases:
Adoption and Name Changes
Child Custody
Child Support
Grandparents' Rights
DSS and CPS Removals

Order Modification
Order Enforcement
Orders of Protection
Paternity and Parentage
Parenting Coordination
If you are going through a divorce, our marital law attorneys provide knowledgeable and strategic assistance with:
Separation Agreements
Premarital and Postmarital Agreements
Tax Ramifications of Divorce

Equitable Distribution
Spousal Support
Complex and High Net Worth Divorce
Court matters involving family law go through the North Carolina Superior Court Family Division. Family court is separated into districts by the county in which you live.
Answering your questions about family law
When you have a family law or divorce issue, it is important to ensure you work with a lawyer with a wealth of experience. Attorney Hartsoe has worked with Piedmont Triad area families in meeting their goals, with both professionalism and compassion.
How long does the divorce process take in North Carolina?
We understand you want your divorce over as soon as possible. The complexity of your settlement agreement, whether or not you decide to go to trial, and other factors all play into how long your divorce will take.
Generally, however:
You and your spouse must be separated for one year
After one spouse is served with divorce papers, they have 30 days to respond
Once the 30 days is over, your attorney files a Motion for Summary Judgement
A judge reviews the motion and issues a final divorce decree, typically in three to five weeks
What should I bring to my initial consultation with a Greensboro attorney?
To make the most of your first meeting with an attorney from Hartsoe & Associates, P.C., you should come prepared. The more information you bring, the better we can answer your questions. If possible, collect as many of the following documents and information as you can:
Past three years of tax returns
Past three years of W2s or pay stubs
Financial account statements like bank accounts, IRAs, pensions or 401Ks for both you and your spouse
Financial documents regarding your children
Financial documents and reports if you and/or your spouse have a business
List of all your assets and debts (mortgages, vehicle leases, credit cards, etc.)
List of monthly bills
This gives us a picture of your financial situation and highlights focus points for your case.
How much is my Winston-Salem divorce going to cost?
The fee for filing for absolute divorce in NC is $225.00, payable to the Clerk of Courts of the county in which you are filing. If you wish to go back to your maiden name, you can roll that into your divorce document, which is an additional ten dollars.
The County Sheriff can serve your spouse with the divorce documents, which is another $30.00, payable to the County Sheriff's office. Additionally, your specific county may have other additional expenses. Our attorneys can advise you on the exact fees during your consultation.
When you work with an attorney, there are also attorney fees. Our office strives to deliver big firm legal services at small firm prices, finding the most-cost effective solution for your family law issue.
Are there alternatives to court for my divorce?
If your divorce case necessitates going to litigation, a trial can be lengthy and expensive. Hartsoe & Associates, P.C. also offers non-litigation alternatives that can keep you and your spouse out of the courtroom, saving both money and aggravation. Ask us about:
Divorce arbitration. An alternative to court, divorce arbitration is a binding and voluntary process. It uses a third-party and neutral arbitrator (much like a judge) to settle your divorce disputes, and the arbitrator issues a final written decision to be approved by the court.
Divorce mediation. On the other hand, with divorce mediation, you and your spouse work with a neutral mediator, who guides you both to mutual agreement on your disputed issues. This is a good solution for couples who are interested in a relatively amicable out-of-court solution.
Collaborative law. Another court alternative, collaborative law lets both spouses and their attorneys work together to reach a fair settlement agreement. All parties sign an agreement not to enter into or threaten litigation, and, if they do, the process starts over with new attorneys on both sides.
We can talk to you and let you know what type of alternative dispute resolution (ADR) may best fit your needs.
Keeping the faith during divorce and hard times
Our firm also offers Christian mediation services, another way to settle your divorce and family law issues outside of the courtroom. In addition to being a more cost-effective way of divorcing, this type of mediation is based on the peacemaking role of the Church and Christian principles. We address all the typical issues regarding a divorce settlement and agreement – as well as promoting spiritual healing and a healthy family relationship going forward.
Talk to us today about our secular and non-secular mediation services.
Helping you protect your North Carolina business
The best way to protect your business during a divorce is to set up measures before you get married, in the form of a premarital or postmarital agreement. However, if this is impossible, our divorce attorneys can still help. We will work with you to set up a business valuation, ensure your shareholders are protected, and take all tax ramifications into account when negotiating settlements and equitable distribution of property.
What I really need to know is, am I going to be okay?
We want you to be okay and we are determined to make it better than okay. When you come to Hartsoe & Associates, P.C., you get over 25 years of experience. That means 25 years of working with people, one-on-one, getting to know them and their problems, and providing solutions. It also means 25 years of getting to know the local and state court systems and how they work.
Our award-winning attorneys work from a moral foundation of respect, knowledge, and compassion, and treat every client as a friend. With your trust and our support, we can be your shelter in the storm.
Winston-Salem & Greensboro family law and divorce attorneys
The family law attorneys at Hartsoe & Associates, P.C. represent individuals and families in the Piedmont Triad area and surrounding areas. Whether you need help with a divorce, child custody, or child support legal issue, we are your strength in the storm. To schedule a consultation with an experienced attorney, please call 336-725-1985 or fill out our contact form.