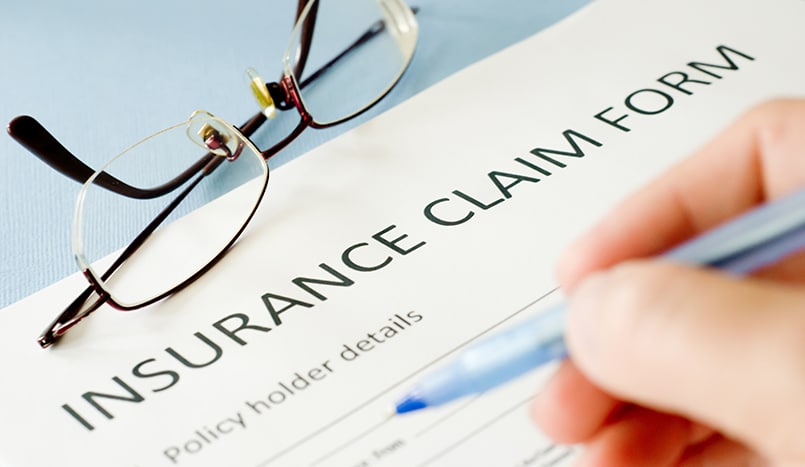 Winston-Salem & Greensboro Business Insurance Attorneys
Representation for insurance claim disputes, denials and interruption
Like any business, insurance companies are known for protecting their bottom lines. Often, however, attempts to keep profits high can lead to overzealous adjusters denying valid claims, hiding language in fine print to avoid payouts to their clients, or simply offering clients settlements for much less than their claims are worth. And, with so many policies to choose from, clients may unwittingly end up either over-insured on some fronts and under-insured on others.
At Hartsoe & Associates, P.C., our business law attorneys have over 25 years of experience working with the insurance industry. We help choose the right policies for our clients, and understand that insuring a business and its employees is not a one-size-fits-all experience. Our legal team also advocates for clients when an insurance company denies or delays a valid claim, helping companies who suffer a business loss secure reimbursement in a timely manner.
Business insurance in North Carolina
A business insurance policy combines both business liability and business property insurance into one policy. It typically provides coverage when a business experiences losses from things like fire, vandalism and other covered damages. These policies also offer business interruption insurance, which helps cover lost income and wages when a company is forced to suspend operations due to a covered loss.
A company can also customize its policy with specific add-ons and optional coverage relative to its industry and circumstances. Our Winston-Salem business insurance attorneys assist companies that:
Have inventory that can be stolen or damaged by weather. This includes both physical and digital assets, private customer information, office furniture and equipment, cash or warehouse inventory.
Own or rent a brick-and-mortar location, like an office building, storefront or other worksite.
Have the potential for involvement in a lawsuit. This can include anything from a client slipping and falling in an office lobby to a class action claim for product liability.
Making the right choice on business insurance – and having an attorney to help enforce the policy when necessary – can help keep a company running even in the face of legal challenges or weather disasters.
What are the different types of business insurance?
There are a wide variety of business insurance policies from which to choose, and most bundle general liability and commercial property insurance together. Following is a list of important – and sometimes required – commercial policies in North Carolina.
General liability insurance
This type of insurance is meant to protect business owners from financial liability as a result of negligent acts (or failure to act) on the part of the company or its employees, when these actions result in physical injury or property damage. Common liabilities covered under this type of insurance include contractual liabilities, liabilities on products and goods sold, and injuries and accidents on company premises.
Commercial property insurance
Commercial property insurance provides coverage for a business' physical property, which can include the building, supplies, documents, equipment, furniture and stock or inventory. This type of insurance also provides protection against disasters like fire, windstorms, hail, vandalism, lightning strikes or natural disasters. Business owners should also consider separate flood insurance.
Workers' compensation insurance
Workers' comp insurance is required by law for any North Carolina business with three or more employees. This is a state-mandated program designed to provide medical and wage benefits to employees when they are injured on the job. In return, the employee agrees not to sue the company. Businesses who fail to properly carry workers' compensation insurance can face harsh penalties from the state, as well as liability for any injuries an employee suffers on the job.
Commercial auto insurance
A company may own one vehicle, or an entire fleet. Regardless of the number of vehicles, a commercial auto insurance policy is necessary to protect the company and any employees who use these cars or trucks for work duties. Auto insurance provides coverage for medical costs and/or property damage resulting from vehicle accidents, as well as coverage for damage incurred by hail storms or other natural disasters. Commercial auto insurance policies may also include coverage for vehicles rented or hired by a company, or when employees use their own vehicle for work-related tasks (also called "non-owned" auto insurance).
Business interruption insurance
Business interruption insurance is designed to protect business owners from unanticipated events and catastrophes. When events like hurricanes, fires or storms require a business to close or lose revenue, business interruption insurance helps cover the financial losses that result. Often, business interruption insurance applies when a business is closed by local, state or federal authorities due to a natural disaster or public safety issue (recently, for example, the COVID-19 pandemic).
Commercial umbrella insurance
Umbrella insurance kicks in when other commercial insurance policy coverage ends. Because most insurance policies have limits, they may not cover all of a company's expenses – especially in the case of a catastrophic or unpredictable event. This type of policy is a sort of "gap coverage" that can cover specific exclusions in a company's other liability policies, and provides added protection to an overall insurance package.
Errors and omissions insurance
This type of policy provides a business protection against claims by clients for mistakes, oversights, poor work or neglectful acts that resulted in loss of income or output to the client. It covers legal defense, court costs and settlements. Errors and omissions insurance is much like physician malpractice insurance. If a company provides services or consulting, it should strongly consider an errors and omissions policy.
Professional liability insurance
Professional liability is similar to errors and omissions insurance, but provides additional defense for staff like accountants or financial analysts. It also protects against the legal costs of defending against claims from clients against mistakes, omissions or carelessness, as well as damages resulting from such claims. More importantly, for some industries, professional liability insurance is required by law, like legal and medical practices.
Employment practices liability insurance
This type of insurance involves employment matters and protection against claims of discrimination, sexual harassment, wrongful termination, wage and hour disputes, breach of contract, and more. Employment practices liability is specifically designed to protect employers from lawsuits brought by employees, and provides more coverage than general liability insurance. It covers legal defense and incurred court costs against claims.
The North Carolina Department of Insurance provides more information.
Businesses here in Greensboro have myriad insurance policies from which to choose, depending upon their industry. The lawyers at Hartsoe & Associates consult with clients regarding their policies and coverage, ensuring they get what they pay for, and not a penny less.
Trustworthy business insurance law firm
The experienced attorneys at Hartsoe & Associates, P.C. provide skilled legal guidance for businesses in every stage of their lifecycle. Whether choosing a business insurance package or seeking help with a claim, our attorneys work for quick and efficient solutions. We represent business owners in Winston-Salem and Greensboro, as well as the Piedmont Triad. To schedule a consultation with an experienced attorney, please call 336-725-1985 or fill out our contact form.