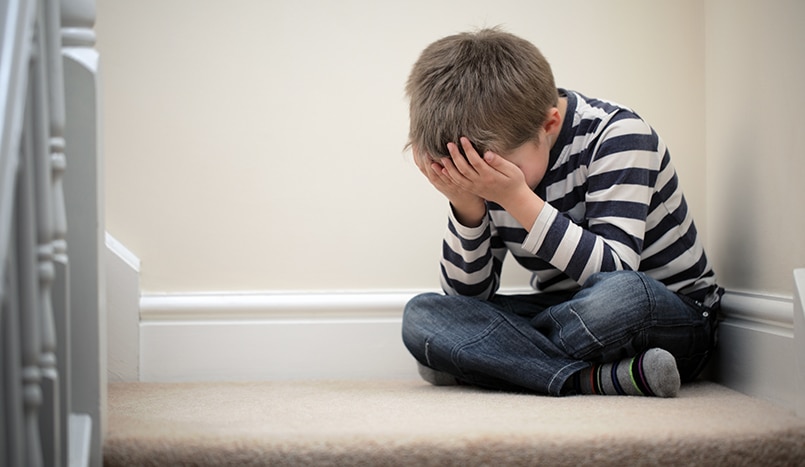 Winston-Salem & Greensboro DSS and CPS Investigations Attorneys
Reliable representation for abuse and neglect cases in the Piedmont Triad
If you find yourself facing an investigation from the Department of Social Services (DSS) or Child Protective Services (CSS), it is crucial you protect your parental rights. Because the state of North Carolina has strict and complex laws regarding child abuse and neglect, having an experienced attorney on your side can give you the best chance for a successful outcome to your case.
The family law attorneys at Hartsoe & Associates P.C. have over 25 years of experience working with local families and children. Our familiarity with state and county courts help give you a better understanding of the system, and our compassionate team is ready to sit down and listen to your story. Talk to us today.
What is North Carolina Child Protective Services?
Child Protective Services (CPS) is part of the North Carolina Department of Social Services (DSS). The aim of CPS is ensuring a safe home environment for children and protect them from abuse or neglect by:
Assessing reported cases of neglect or abuse
Assisting families in identifying problems
Coordinating community and agency resources
Providing counseling and support services
Petitioning the court for removal, if necessary
Providing public information about the abuse, if necessary
If the DSS receives a report that a child is suffering from neglect or abuse, under state law, CPS may launch an investigation. CPS also has the right to intervene in the parent-child relationship if they find these allegations to be true.
What happens during a CPS investigation?
Once CPS decides to launch an investigation into a report, they will typically visit the child's home and interview the parents or guardians within one to three days, depending on the severity of the report. If the situation is considered high-risk, they will investigate immediately.
High-risk situations include:
Abuse of a preschool child
Any report of abandonment
Child at imminent risk of harm
Child being sexually abused
Child being tortured

Child in a life-threatening situation
Child under age 12 who self-reports or refuses to return home
Child under the age of six left alone
Report of child's death as a result of abuse or neglect with other children in the home
During an investigation, CPS will likely also interview any individuals named in the report, like neighbors. They may also interview members of your family, your child's doctor or teachers. If the agency determines the child has been abused, they will immediately remove the child from the home for his/her protection.
In North Carolina, anyone can make an anonymous complaint about child abuse or neglect.
Do I have the right to an attorney during a CPS interview?
You absolutely do. As a parent or guardian, you may have an attorney present during a meeting with CPS or the DSS – even if they do not inform you of this right. Ensure you are prepared for this meeting and take it seriously. Our attorneys can provide guidance in readying your home and living space, as well as help you feel confident about your appointment.
How long does a Winston-Salem or Greensboro CPS investigation last?
A CPS investigation does not end until the agency makes an assessment. Typically, CPS issues their assessments regarding abuse and neglect allegations within 30 to 45 days of an investigation. If an investigation will last longer, CPS is required to notify the family about the extension, as well as a justification for doing so.
At the end of an investigation, the DSS will notify you of their decision. They can make one of the four following decisions:
Services needed
The recommendation of "services needed" means that the DSS will transfer your case to in-home services, where a caseworker will work with the family. The caseworker ensures the family receives resources and assistance to address the safety concerns in the home.
Services recommended
If the DSS advises "services recommended," they should inform the family of the proper services available to them. However, they can then close the case without involvement due to the low abuse risk to the child.
Services provided/services no longer needed
This decision means that, although the safety risk to the child was high during the investigation, successful intervention and implementation of services resulted in the child no longer being at risk for abuse.
Services not recommended
A "services not recommended" decision means the investigation didn't find any safety or abuse concerns regarding the child or his/her environment. This means the DSS has no reason to be involved or make any further recommendations.
What happens after a CPS and DSS investigation?
Depending on the circumstances of the alleged abuse, the DSS or the other parent of your child may seek to have your child custody reduced, revoked or supervised. If, after the investigation, they substantiate the allegations of abuse or neglect, they will request your name be placed on a Responsible Individuals List (RIL).
The North Carolina RIL is a registry of individuals believed to have neglected or abused children. The DSS notifies people before placing them on the RIL, and you have only 10 days to appeal the decision. After 10 days, you are automatically added to the list.
However, if the DSS finds child abuse allegations unsubstantiated, they will close the case.
How experienced CPS attorneys can help
Many of us encounter challenges in life, whether we are struggling with divorce, domestic violence, or other family problems. At Hartsoe & Associates, we want you to know that you are not alone, and we can be your shelter in the storm.
Let us help when you are facing the DSS or CPS. We offer assistance with:
CPS investigations and interviews
Guidance on recommendations from CPS
Alternative child custody arrangements
Legal representation in meetings and hearings
Communication with caseworkers and investigators
Petitioning CPS and the court on your behalf
Our goal is to protect your rights as a parent and ensure your child is safe and loved. We understand that you make difficult decisions every single day as a parent, and do the best you can for your child. Unfortunately, some people may take it upon themselves to judge others, which can lead to false accusations of child abuse. When this happens, we can help.
Strong and compassionate CPS attorneys in Winston-Salem & Greensboro
If allegations of child abuse and neglect have led to a CPS or DSS investigation, let our attorneys ease your fears. At Hartsoe & Associates, P.C., we protect your rights as a parent and put our experience to work to keep your family intact. We serve people and families in Winston-Salem, Greensboro and the Piedmont Triad. To schedule a consultation with an attorney, please call 336-725-1985 or fill out our contact form.