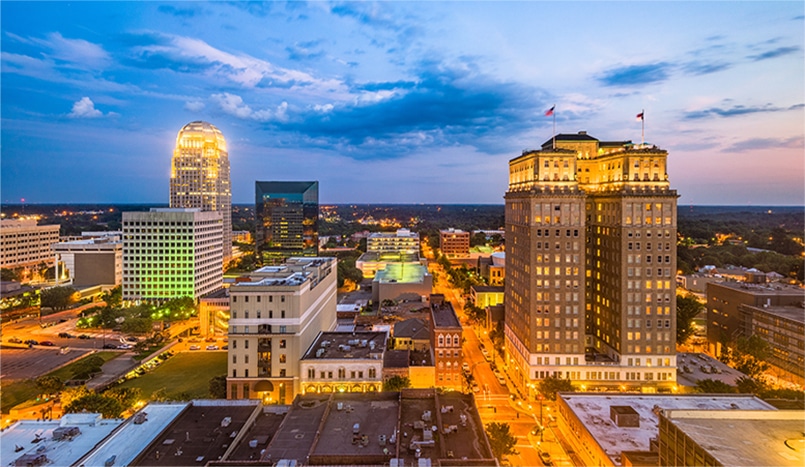 Winston-Salem & Greensboro Parenting Coordinator Attorneys
Legal help with dispute resolution in high-conflict child custody cases
After a divorce, one of the most important parts of co-parenting is being able to make joint decisions about your children – whether it is big decisions about choosing a pediatrician, or small decisions about what sport they'll play after school. If you and your ex-spouse are unable to come to agreement and these decisions frequently result in conflict, you might consider a parenting coordinator.
Although the goal of a child custody order is to help you and your ex co-parent smoothly, sometimes that order may not address every dispute that arises. And, if parents are still experiencing high-conflict even after a custody order is entered with the court, a parenting coordinator can help. The family law attorneys at Hartsoe & Associates, P.C. can answer your questions about what parenting coordinators do, and how one can help your family.
What is a parenting coordinator?
A parenting coordinator is an impartial and neutral professional who helps parents improve their communication and co-parenting skills in high-conflict child custody disputes. These individuals are court-appointed and granted certain authorities and responsibilities. Basically, a parenting coordinator is another method of alternative dispute resolution (ADR), much like a mediator or arbitrator in family law.
The parenting coordinator serves sort of like a professional go-between. Their job is to help co-parents in conflict make some of the parenting decisions that are not addressed in the original custody agreement.
What is a high-conflict child custody case?
North Carolina G.S. § 50-90 formally defines high-conflict child custody cases in regard to parenting coordinators. These are custody actions involving minor children where the parents or guardians exhibit an ongoing pattern of the following behaviors:
Excessive litigation
Anger and distrust
Verbal abuse
Physical aggression or threats of physical aggression
Difficulty communicating about and cooperating in the care of the minor children
Conditions that in the discretion of the court warrant the appointment of a parenting coordinator
In short, the court may appoint a parenting coordinator when the parties are unable or unwilling to resolve issues on their own. Parenting coordinators are especially useful in cases where domestic violence is a factor.
What exactly does a parenting coordinator do?
When a parenting coordinator is appointed to a custody case, he/she helps resolve custody issues without the parties having to go in front of a judge every time they have a dispute. The coordinator also assists the parties with better communication, helping them work toward mutual agreement.
According to state law, the court has the discretion to grant certain authorities to the parenting coordinator, who helps:
Identify disputed issues
Reduce misunderstandings
Clarify priorities
Explore possibilities for compromise
Develop methods of collaboration in parenting
Comply with the court's order of custody, visitation, or guardianship
Common custody issues parenting coordinators work with can include:
After-school activities, such as childcare, extracurriculars, and sports
Contact, like telephone calls, video chats, and texts
Health care decisions
Methods of discipline
Visitation logistics, such as pickup and delivery location, transportation, or mode
The coordinator can clarify issues in the custody order, and has certain authorities or discretion to make other decisions when the parties cannot agree.
What are the advantages of a parenting coordinator?
Whether or not to use a parenting coordinator is an important decision. However, it does have some benefits, including:
Efficiency. Disputes are resolved more quickly, as you and your co-parent do not have to go to court every time you have a disagreement. Instead of having to wait for a hearing, you can contact your parenting coordinator instead for a timelier decision or guidance.
Dedication. A parenting coordinator, unlike a judge, is dedicated to your case – he/she knows you, your child, and your co-parent. They can also speak to friends, family, and other important people, as well as have access to all court documents.
Authority. As stated earlier, parenting coordinators may also be granted a certain amount of authority to resolve disagreements without involving the court, including disputes regarding education, health, and discipline.
However, like anything else, using a parenting coordinator can also have its drawbacks. A coordinator's decision on disputes is binding – whether you like it or not. Additionally, the process is not confidential and the information can be used in court. If you have been assigned a parenting coordinator, feel free talk to us at Hartsoe & Associates about how it may affect your custody order.
Can a North Carolina parenting coordinator make custody decisions?
No. A parenting coordinator does not have the authority to decide which parent has custody of any minor children. That decision is made solely by a judge.
Parenting coordinator attorneys serving the Piedmont Triad
The goal of a parenting coordinator is to build communication between co-parents, eliminating the need for costly court intervention. At Hartsoe & Associates, P.C., we want to help ensure your children are happy and healthy. If you need assistance with a parenting coordinator, please get in touch with us today. We proudly serve families and clients in Winston-Salem and Greensboro, as well as the Piedmont Triad. To schedule a consultation with an experienced lawyer, please call 336-725-1985 or fill out our contact form.