Can I Nullify a Premarital Agreement?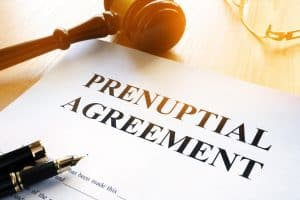 A premarital agreement, also called a prenuptial agreement, is a contract a couple enters into before their wedding that lays out the rights and obligations of each spouse during and after the marriage. When signed after marriage, these types of contracts are called postmarital agreements, but they still work the same way. Whether you call it a premarital agreement or a prenup, it is a valuable tool for setting expectations in the event of disputes or a divorce later down the road.
If you have signed such an agreement but later want to be free of its restrictions, it is possible to challenge the validity of the agreement and asked that it be deemed void (a nullity) or rescinded (taken back and no longer enforceable). In short, you want to cancel the agreement. Because a premarital agreement is a legal contract signed by both parties and typically reviewed by an attorney before you sign, voiding it is not an easy task. It is also not an impossible one.
What circumstances allow you to void a premarital agreement?
Premarital and postmarital agreements in North Carolina are governed by the Uniform Premarital Agreement Act, that establishes that these contracts may be voided if they do not meet certain requirements. Under the law, a court may find your premarital agreement unenforceable if:
That party did not execute the agreement voluntarily; or
The agreement was unconscionable when it was executed and, before execution of the agreement, that party:

Was not provided a fair and reasonable disclosure of the property or financial obligations of the other party;
Did not voluntarily and expressly waive, in writing, any right to disclosure of the property or financial obligations of the other party beyond the disclosure provided; and
Did not have, or reasonably could not have had, an adequate knowledge of the property or financial obligations of the other party.

The agreement is more generally considered unconscionable in its creation and content, meaning that the circumstances around getting a party to sign the agreement were inherently unfair or wrong (someone threatened violence or other injury to a party if they did not sign, for example) and the agreement itself is so patently unfair to that party as to shock the conscience of a reasonable person and would not normally be agreed to absent some form of duress, misunderstanding, unequal bargaining power, etc.
A provision of a premarital agreement modifies or eliminates spousal support and that modification or elimination causes one party to the agreement to be eligible for support under a program of public assistance at the time of separation or marital dissolution, a court, notwithstanding the terms of the agreement, may require the other party to provide support to the extent necessary to avoid that eligibility. Before the court orders support under this subsection, the court must find that the party for whom support is ordered is a dependent spouse, as defined by G.S. 50-16.1A, and that the requirements of G.S. 50-16.2A regarding postseparation support or G.S. 50-16.3A regarding alimony have been met.
Examples leading to a premarital or postmarital agreement being invalidated
The contract was not written and signed by both parties. The premarital agreement must be in writing and signed by both prospective spouses, as well as a Notary Public to ask each party if they have both willingly entered into the agreement. A contract is not considered valid if it is certified without such affirmation from both parties.
Amendments or changes were not signed by both parties. Any changes to a premarital agreement must be agreed-upon in writing by both spouses. Any changes made without the other's approval will be considered invalid and will not be enforced by the court (but the rest of the original agreement would be enforceable).
The agreement was signed under duress or coercion. A premarital agreement is not enforceable when one party is forced to sign it, is not provided enough time to review it properly, or is otherwise coerced to sign the document.
One or both parties lacked capacity to consent. If either or both parties signed the agreement while under the influence, or did not have the mental capacity to understand the contract (personal has been declared incompetent or can be proven to have been incompetent for some reason at the time they signed), it can be rendered void. Minors cannot enter into legally binding contracts.
The marriage was annulled. When a marriage is declared void, so is any premarital or postmarital contract.
What is a sunset clause?
If you and your spouse only want a temporary premarital agreement, you can build an expiration, or "sunset," clause into your contract. This lists an end date for the document; i.e., a date that renders it invalid. For example, if you and your spouse want a premarital agreement that lasts for 10 years only, you would add a sunset clause that voids the contract after that period expires.
What is and is not allowed in a premarital agreement?
Even when a premarital or postmarital agreement meets all the above requirements, the courts will not allow any provisions relating to matters involving child support or child custody. A postmarital agreement cannot eliminate spousal support/alimony, but a premarital/prenuptial agreement can. Your premarital agreement can, however, include terms around issues like:
Real estate division
Asset division
Estate planning
Division of retirement accounts
Division of life insurance policies
Spousal support
Keeping property each party owns as their separate property even after marriage
Protecting family business ownership and assets
You can even specify who gets the family pet in a premarital or postmarital agreement. As things change in your marriage, you can amend your agreement to reflect those changes – as long as you both sign the document agreeing to the amendment.
What do I do if I want to get out of my premarital/prenuptial or postmarital agreement?
The first step is to consult with a very experienced family law attorney who has experience in attempting to void or rescind such agreements. They can read your agreement, ask the right questions to see if there are facts that would support nullification, and advise you of how you would proceed from there.
Whatever assistance you need with a premarital/prenuptial or postmarital agreement, the family law attorneys at Hartsoe & Associates, P.C. can help. We can prepare legally sound contracts to ensure you have everything you need in the future. To schedule a meeting with an experienced lawyer, call 336-725-1985 or fill out our contact form. We maintain offices in both Winston-Salem and Greensboro, and serve the Piedmont Triad and the surrounding areas of Yadkin, Surry, Stokes, Guilford, Alamance, Davidson and Davie Counties.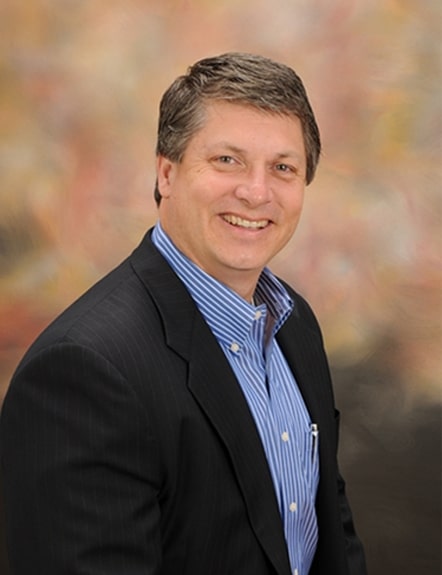 For Tony, the law is a calling, not a job. He is a mountain boy, with simple, straightforward values. Tony loves what he does, and loves to help people through some of the toughest moments anyone will ever face.  Learn More