Johnny Depp Won His Defamation Suit – But Will Amber Heard Actually Have to Pay?
In early June, after weeks of a media circus surrounding the Depp/Heard defamation trial, jurors awarded Johnny Depp $15 million in damages, and $2 million in damages to Amber Heard. Because the case was heard in Virginia, which puts a cap on punitive damages, Depp's award was reduced to just over $10 million.
That's still a significant sum of money – but will Heard actually have to pay it?
Maybe – it depends on whether Heard actually has the money, and/or if Depp wants to pursue more litigation. Let's look at the facts:
We know that Amber Heard has made $7 million in charitable pledges based on her award from the divorce but hasn't paid them yet; per Heard, "I still fully intend on honoring all of my pledges. I would love him to stop suing me so I can." The implication here is that Heard can't donate her award to charity because of the defamation lawsuit.
We know Heard's own lawyer, when asked if Heard could afford the damages, responded with "Oh, no, absolutely not."
We know that Depp's legal team has said this case was not about the money.
Based on what we know, it seems unlikely that Depp will seek the award from Heard; after all, he has always claimed that this was about his "reputation" – the loss of which has cost him work. We assume he is hoping to put the whole thing behind him. If this proves to be true, then Heard will not have to pay.
What if Heard declares bankruptcy?
The defamation suit against heard is considered an "intentional tort," meaning she was found to have acted intentionally and with malice. As such, bankruptcy would not protect her.
What about insurance?
Where the act alleged was intentional, insurance policies exclude coverage for intentional acts by the insured and would not pay on Heard's behalf.
What we can learn from a multi-million defamation lawsuit
Johnny Depp and Amber heard are well-known film actors (though Depp's movie star status has always been greater than Heard's), so you may be wondering how their saga relates to you.
Just because you win doesn't mean you'll get paid. We've seen it time and time again: a potential client wants to sue for breach of contract, alienation of affection, personal injury, or some other legal issue, and they're willing to spend substantial sums of money for their day in court. But as the saying goes, you cannot get blood from a stone. Filing a lengthy, complex lawsuit is not always in your best financial interest. A million dollar judgment is a mere statement if there is no insurance and no personal funds from which to pay the award.
Each state's law provides for a method of collecting judgments. In North Carolina, each person can claim certain property up to a certain amount of value to be exempt from collection. For many, such exemptions cover the majority of their assets making them "uncollectable." North Carolina law does not allow garnishment of wages to collect a judgment or a debt, but many states do allow this.
Truthfulness is important to a jury. One of the more interesting elements of this trial was how, well, unlikeable both parties were. Countless tweets and magazines and news shows spent hours talking about who was more believable. In the end, neither party came out looking great. CBS News' legal contributor put it this way: "I think the end of the day, the punchline is that the jury found they both lied."
So why did Depp sue Heard if all of this was true?
Where a jury found that the facts supported his claim that Heard had made untrue negative statements about him that damaged his career, there was vindication for Depp that gave Hollywood cover to be able to hire him for film projects. After Heard's allegations, Disney dropped Depp from the next installment of the Pirates of the Caribbean film series, and his offers for projects dropped severely with a cloud of possible domestic and sexual abuse hanging over him. As was seen immediately after the verdict, that cloud has somewhat lifted. The suit was an investment in his future. Most of us do not have the luxury or means to sue for such reasons, and must carefully evaluate the cost-benefit of going to court.
What happens now?
It's an entirely different process trying to collect money you're owed, so if Depp pursues his award, he's in for another lengthy legal battle. Heard could be ordered to sell assets or be subjected to wage garnishment (Virginia allows this). Whether or not he pursues this avenue is yet to be seen.
What about you?
To sue or not to sue is certainly an important question, and evaluating the facts of your case in light of existing law and your ability to collect an award of damages if you win requires years of courtroom experience. Hartsoe & Associates has that experience in a wide variety of cases, and can help you evaluate your path forward for alienation of affection, serious personal injury, business breach of contract, products liability, and many other types of claims.
Hartsoe & Associates, P.C. maintains offices in Winston-Salem and Greensboro, and serves clients throughout the Piedmont Triad. Please call 336-725-1985 or fill out our contact form to schedule a consultation with an attorney from our firm.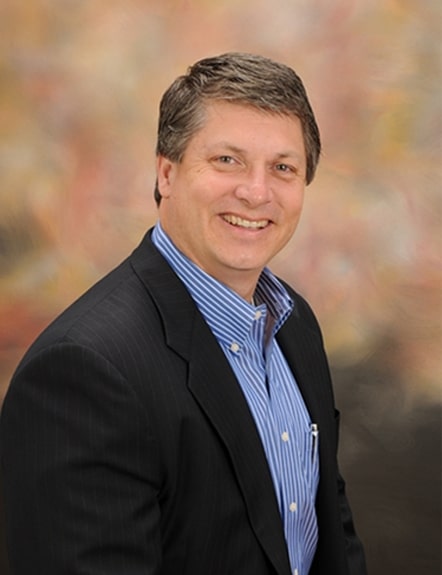 For Tony, the law is a calling, not a job. He is a mountain boy, with simple, straightforward values. Tony loves what he does, and loves to help people through some of the toughest moments anyone will ever face.  Learn More