Kanye's Social Posts Complicated His Divorce. Don't Make the Same Mistake
The lives of Kanye West and Kim Kardashian have been popular fodder for tabloids and magazines for years. Thought their relationship and marriage made headlines, their divorce is what garnered the most media attention. Much of that attention focused on West's very public meltdown, especially on social media.
West's constant posting online – about the divorce, her parenting of their children, and his assumptions regarding Kardashian's love life, and his posting of screenshots of private conversations they had – eventually led Kardashian's lawyer to "call him out" over his behavior in an interview with Bustle. She explains, "There's no reason that you need to come out publicly and make statements about somebody when you're going through what should be a pretty private thing…. The whole world has watched [West's online responses and thought] that's probably not the best way to go about things, particularly as a parent."
In short? Keep your private business private, especially when you have children, because the internet is forever. When you post about your ex, your family, and/or your divorce, it can complicate things down the line.
Social Media Complication #1: You might provide possible ammunition to the other side
When you start the process of divorce, your attorney – and your spouse's attorney – is going to look at your social media posts. We look for possible evidence to use in every aspect of divorce, separation, equitable distribution, child custody, spousal support, or child custody case. What you post can harm your case.
Posts that have photos of you partying, drinking alcohol, or using drugs (or simply being around people who do) can:

Make a devastatingly negative impression on a judge in a child custody action.
Support your spouse's assertion that your drug and alcohol abuse lead to an unbearable situation, leading to you being removed from the home in a divorce from bed and board action.
Support your spouse's claim to the marital home, since all you ever do is throw parties in it, whereas someone needs to raise the children.
Support other evidence that you have money to pay spousal support (or that you don't need alimony), since you certainly seem to have money to either throw parties or buy drugs and alcohol.
Support other evidence that you can, indeed, afford to pay child support.

Posts of you with obvious romantic partners kissing, hugging, sitting on each other's lap, in some state of undress, etc. certainly support a spouse's claim of pre-separation adultery or illicit sexual conduct to support an alimony claim (and will not endear you to a judge in any instance).
Posts of you engaging in any illegal or illicit behavior that include photos where your children are visible – such as at a party where people are drinking or doing drugs – can:

Support your ex's claim for full custody.
Support accusations that you are an unfit parent.
Potentially lead to criminal child abuse charges.
Social Media Complication #2: Your words can come back to haunt you
What you post stays on the internet for a very, very long time, and may be easily accessible by your friends, family, and children.
Hateful vitriol spewed into a post about a child's other parent can create real trauma, confusion and harm to a child who sees it.
Mad or "ranting" posts about your ex can make you look petty, immature, and not likely to be the one who will keep the best interests of the children paramount over your own feelings – something most every custody judge is looking for in determining custody.
Your posts may reveal other sources of information that your ex's attorney can investigate to provide more evidence for their side of the case.
They can destroy all possibility for an amicable resolution of all your marital issues, leading to very expensive litigation of these issues. One spark in these situations can light a pretty big fire you will not be able to put out.
Social Media Complication #3: You will not come across the way you think you will.
While we all understand having strong emotions and reactions to the actions of a spouse – this is some of the most painful road any of us will travel – there is almost never a good and productive result to trying your divorce in the court of public opinion.
People who lash out online do not come across as sympathetic or rational people. Even if you are "right" and your spouse is, indeed, a terrible person, it is YOU who will look angry, irrational, and immature.
If you appear unstable, issue threats, or harass your spouse online, you could:
Lose custody of your children, because a judge may not believe they are safe in your care because of your "questionable judgment."
Find yourself subject to a Domestic Violence Protective Order (a Temporary Protective Order or, potentially, a 50B) which can influence your divorce as well as other aspects of your life.
Be forced to take parenting classes, anger management classes, or be subjected to supervised visitation.
Lose your in-person support system of friends and family. While there are no legal repercussions for this, there are social and emotional ones.
What posts from my social media accounts can be used in court?
Assume all of it. Whatever you post on Facebook, Instagram, Snapchat, TikTok, Twitter or other platforms is subject to discovery, and anything relevant to the topic at hand may be used against you. This includes pictures/photos, memes, and posts on your feed, as well as any private messages you send. You may have to testify under oath that yes, you DID post this and yes, this IS your account. If you are determined to post, assume all of it will be read by the judge determining your case later.
What if I post something and then erase it? Can opposing counsel use it?
In many cases, yes. Remember that nothing is ever truly gone form the internet (or your phone) even if you erase or delete a post. Experts can be given access to your electronic devices (all of them) to pull data from them. Modern devices hardly ever permanently erase things you think you are taking down or deleting. You typically will need to use a special application to try and permanently erase or "shred" information from your device, and that might not be enough to escape detection. With the many backups that many of our electronic devices now use without us even seeing it, there is also a high likelihood that your content still exists on the servers of the content forum, and a good divorce attorney can issue a subpoena for production of that material or force you to get it from the forum provider.
What's the bottom line when it comes to social media and divorce? Just don't do it.
At Hartsoe & Associates, P.C., we want your divorce to proceed as smoothly as possible. Our experienced divorce attorneys in Winston-Salem and Greensboro assist clients in the Piedmont Triad and the surrounding areas of Yadkin, Surry, Stokes, Guilford, Alamance, Davidson, and Davie Counties, in all manner of family law issues. To schedule a consultation, please call 336-725-1985 or fill out our contact form.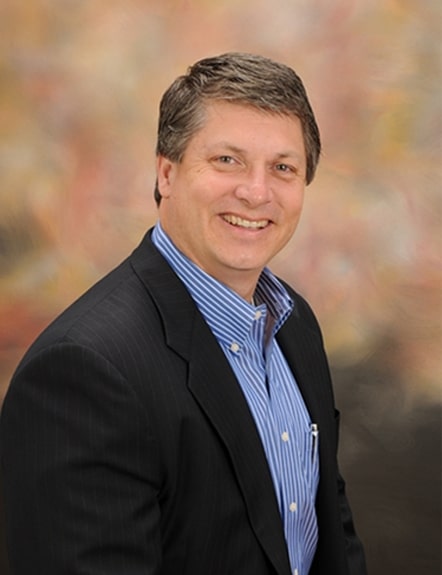 For Tony, the law is a calling, not a job. He is a mountain boy, with simple, straightforward values. Tony loves what he does, and loves to help people through some of the toughest moments anyone will ever face.  Learn More