Unpacking the Missouri Law That "Bans" Pregnant Women from Getting Divorced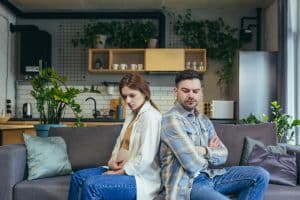 In the aftermath of the Supreme Court's ruling in Dobbs v. Jackson Women's Health Organization1, which overturned the landmark ruling Roe v. Wade, several states across the country enacted legislation regarding abortion. While the new laws have been the focus of news anchors and pundits, it is a 1973 law in Missouri that has captured the attention of online media.
Under Chapter 452.310 of Title XXX of the Missouri Revised Code, a person petitioning for divorce must disclose – among other information – whether or not the wife is pregnant at the time. If she is, the court will not finalize the divorce until after the child is born.
FACT: pregnant wives CAN file for divorce in Missouri.
Why won't the court finalize the divorce if a wife is pregnant?
Missouri courts will not finalize the divorce of a couple where the wife is pregnant because they want all outstanding issues regarding child support and child custody to be resolved first. Per Fox 2 Now News:
[T]he courts will not finalize or grant the divorce until after the child is born in order to establish paternity. When a married woman becomes pregnant, the husband is assumed to be the father under the law…. Courts prefer to issue one judgment in divorce proceedings, and granting visitation rights for a fetus or child while in utero is considered speculative. This also allows a husband and wife going through a divorce to seek a paternity test to determine biological and legal parentage.
FACT: Missouri is one of four states that have a rule like this on the books– Arizona, Arkansas, and Texas are the others.
What does this law have to do with the Dobbs decision?
Virtually nothing. The statute has always prevented divorce from being finalized during pregnancy. What's the commotion? After Dobbs, Missouri enacted statutes effectively banning most abortions. Roe just meant that a party could get an abortion if they wanted to get divorced sooner (one imagines this did not happen very often, but there was no readily available data on this). The only difference now is that women who wish to seek an abortion must cross state lines into Illinois to do so.
FACT: A woman can still leave her spouse, get a judgment for property division and spousal support, child support for any existing children, and custody of any existing born alive children – she just can't finalize the dissolution of the marriage until the baby is born and custody is finalized as to that child, or she goes to another state to have an abortion. In short, Dobbs only creates a problem in Missouri for a very small group of women who would abort their pregnancy for the sole reason of being able to get a divorce months earlier than they could otherwise.
It is worth noting, though, that Missouri – like every state – will need to review many of its laws in the wake of Dobbs to determine if statutes need to be updated or changed. To the extent the citizens of Missouri deemed this situation to be too great a burden on those wishing to be divorced, the law around child support and custody could easily be changed to either eliminate the pregnancy restriction on divorce or to allow custody of an unborn child to be determined while still in utero. Legislators could have chosen, and still can choose, to do this at any time.
In the meantime, courts across the country will surely be asked to weigh in on the application of family-related statutes that might now be affected by Dobbs.
Will Dobbs affect laws in North Carolina?
The State, like most, has grappled with defining whether a fetus is a "person" under the law. Tony Hartsoe is an expert in this area of the law and his work has been cited by North Carolina and other appellate courts across the U.S.2 In 2011, North Carolina passed the Unborn Victims of Violence Act, or Ethan's Law, which "deems that anyone who commits murder, manslaughter or assault against a pregnant woman is guilty of the same crimes against the fetus, regardless of whether an attacker knows about the pregnancy." A 20-week ban on abortion was put in place in 2019, but an injunction was issued and the ban has remained unenforceable leaving the time limit for abortion in North Carolina to be the date of viability of a particular child. On July 21, 2022 North Carolina Attorney General Josh Stein, a Democrat elected the same year as Governor Cooper, refused a formal request by the North Carolina legislature to go to court to immediately request this injunction be dissolved/removed in light of the Dobbs decision. This will surely by only the first round fired in the battle between pro-abortion and pro-life forces in state politics to determine whether abortion remains legal in this state, and under what conditions and time frames.
FACT: At this time, abortion is still legal in North Carolina up to the child being viable, which generally occurs between 24 and 28 weeks in an average pregnancy, though there are certain restrictions in place.
Does pregnancy affect the finalization of a divorce in North Carolina?
No, it does not. North Carolina has no similar restrictions on finalizing a divorce while pregnant, but we do have to deal with possible paternity issues either before or after the divorce.
Like Missouri, in North Carolina the husband of a pregnant woman is presumed to be the father. If the child is conceived soon before, during, or soon after a separation, parentage should be established as soon as possible for the purposes of child support and child custody. North Carolina, however, does not allow for the determination of paternity and/or custody of an unborn child, regardless of whether it is viable or not.
If you are pregnant at the time of your divorce, it is in your best interest to speak with an attorney. Hartsoe & Associates, P.C. can help you with a custody agreement, which can help define a couple's rights and obligations to another and to their children. We can also assist clients who are seeking answers to questions regarding paternity and advise you on next steps based on the outcome of any tests.
To schedule a consultation with one of our family law attorneys in Winston-Salem or Greensboro, please call 336-725-1985 or fill out our contact form. Hartsoe & Associates, P.C. proudly serves the Piedmont Triad and the surrounding areas of Yadkin, Surry, Stokes, Guilford, Alamance, Davidson, and Davie Counties.
1 In Dobbs v. Jackson Women's Health Organization, the Supreme Court of the United States ruled that the Constitution does not guarantee the right to an abortion.
2 See: Hartsoe, Tony. "Person or Thing – In Search of the Legal Status of a Fetus: a Survey of North Carolina Law," 17 Campbell L. Rev. 169 (1995).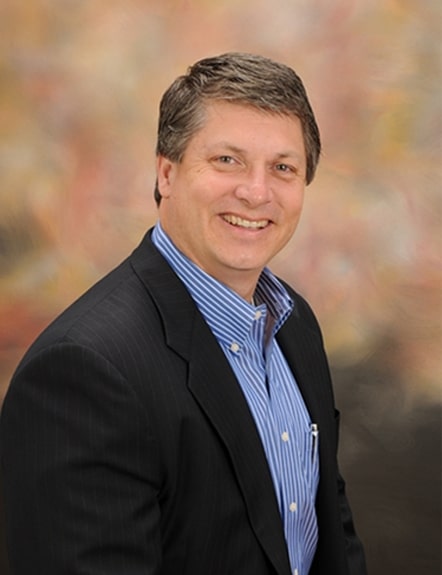 For Tony, the law is a calling, not a job. He is a mountain boy, with simple, straightforward values. Tony loves what he does, and loves to help people through some of the toughest moments anyone will ever face.  Learn More