What You Should Know About 50B Orders – Domestic Violence Protective Orders
In North Carolina, a victim of domestic violence or abuse can seek protection through the use of a Domestic Violence Protective Order, or DVPO. These orders (sometimes called "restraining orders" or "50B's") are designed to grant relief to adults and children who are subject to violence by someone they live or have lived with or have a personal relationship with.
North Carolina has four types of orders designed to protect its citizens:
Ex Parte Temporary Protective Orders, which are put in place for immediate protection against someone who is abusing you.
50B, the Domestic Violence Protective Order, a final order which can last up to one year, but can be extended, and is only issued on behalf of victims of domestic violence.
50C, a Civil No-Contact Order, a final order that protects you from harassment, interference, stalking, physical abuse, contact by phone/electronic means/written communications, having a person come to your work, school residence and other places, and any other relief that might seem reasonable to the court at the time to prevent the offending person's continued actions towards you, from people with whom you have no personal relationship.
50D, the Permanent Civil No-Contact Order Against a Sex Offender, which is only issued to sexual assault/abuse victims whose abusers were convicted of a crime, but who did not receive a no-contact order.
The type of order you seek is determined by your relationship to the abuser.
How does North Carolina define domestic violence?
North Carolina's law says:
Domestic violence means the commission of one or more of the following acts upon an aggrieved party or upon a minor child residing with or in the custody of the aggrieved party by a person with whom the aggrieved party has or has had a personal relationship, but does not include acts of self-defense:

Attempting to cause bodily injury, or intentionally causing bodily injury; or
Placing the aggrieved party or a member of the aggrieved party's family or household in fear of imminent serious bodily injury or continued harassment, as defined in G.S. 14-277.3A, that rises to such a level as to inflict substantial emotional distress; or
Committing any act defined in G.S. 14-27.21 through G.S. 14-27.33.
Under the law, only people with "personal relationships" with their abusers can be considered victims of domestic violence. This includes people who:
Are current or former spouses;
Are persons of opposite sex who live together or have lived together;
Are related as parents and children, including others acting in loco parentis to a minor child, or as grandparents and grandchildren. For purposes of this subdivision, an aggrieved party may not obtain an order of protection against a child or grandchild under the age of 16;
Have a child in common;
Are current or former household members;
Are persons of the opposite sex who are in a dating relationship or have been in a dating relationship. For purposes of this subdivision, a dating relationship is one wherein the parties are romantically involved over time and on a continuous basis during the course of the relationship. A casual acquaintance or ordinary fraternization between persons in a business or social context is not a dating relationship.
If your situation fits these parameters, then you can seek a DVPO/50B.
What if the abuse is not physical? Can I still seek a DVPO?
Yes, you can. If you or your children are in "fear of imminent serious bodily injury" or subjected to "continued harassment," you can seek a DVPO. There is no requirement that you suffer physical or sexual abuse in order to seek relief. Threats, harassment, and other non-physical forms of intimidation and abuse can all be grounds for a 50B Order.
What protections are offered by a 50B Domestic Violence Protective Order?
A 50B order can include multiple types of relief, under the law. This can include, but may not be limited to:
Directing your abuser to refrain from the abuse, including threats, harassment, and other acts of cruelty directed toward you, your children, and your pets (if applicable).
Removing your abuser from the residence.
Evicting your abuser from the residence.
Ensuring you and/or your children are provided with "suitable alternate housing," if you are the ones who leave the residence.
Preventing your abuser from purchasing a firearm for a certain amount of time and ordering them to surrender all of their firearms for the period the order is in effect.
Mandating that your abuser completes a treatment program approved by the Domestic Violence Commission.
Requiring your abuser to pay spousal support (if applicable).
Ensuring that you retain possession of your personal property, including pets.
A 50B also offers additional protections for your children, such as:
Award temporary custody of minor children and establish temporary visitation rights pursuant to G.S. 50B-2 if the order is granted ex parte (without the other party present and on an emergency basis), and pursuant to subsection (a1) of this section if the order is granted after notice or service of process.
Order either party to make payments for the support of a minor child as required by law.
As you can see, North Carolina's laws are robust when it comes to protecting victims of domestic violence.
How can I seek a DVPO/50B?
You can file for a DVPO in the civil clerk's office in whatever county you reside.
If you live in Winston-Salem, you can file with the Forsyth County clerk's office.
If you live in Greensboro, you can file with the Guilford County civil clerk's office.
Live in a different county? Find your clerk's office through the Administrative Office of the Courts website, or use this online form.
Should I hire an attorney to help me with a DVPO?
Yes, if time and money permit. While you are never legally required to hire an attorney, having one on your side during this time can be helpful. Filing for a protective order can be stressful, and your attorney can help ease that stress. Not only do we know the process inside and out, but we can also represent you during the ex parte hearing. Most importantly the staff at the courthouse cannot help you phrase or word your complaint filed with the court asking for the 50B. Many times, 50B's are denied because the allegations of the complaint do not adequately state a claim for which a court can enter a 50B. An attorney can draft this for you knowing all the right terms and facts that need to be included in the complaint to make it much more likely to be granted by a judge. If you cannot afford an attorney or don't have the time under the circumstances to wait to see one, by all means go to the courthouse and try to get the order.
What is an ex parte hearing?
Ex parte hearings are hearings with the judge where the other party and/or their attorney are not present to give their version of the facts you are alleging to support your request for the order. These hearings are allowed in the instance of a 50B so that you can try to get temporary protection without having to be in the same room as your abuser and in a time frame that is immediate and much faster than a regular non-emergency court hearing would be held.  Under NCGS § 50B-2(c)(5) provides for these types of emergency hearings and the ex parte order is temporary, staying in effect until an actual hearing with the other side being given an opportunity to appear and respond to your allegations can be held.
What happens after the ex parte hearing?
The process depends on what the judge does at the ex parte hearing. They will either 1) enter an ex parte order that goes into effect immediately, or 2) deny entry of an ex parte order and schedule the matter for a full hearing where the other side has the opportunity to present their side of the case as soon as possible after service of the notice of hearing on the other party.
If the ex parte order is entered, the sheriff's office will serve the other party with the complaint, the order, and a notice of the subsequent full hearing. A date for the full hearing will be set when your ex parte order is entered, but that hearing cannot be conducted until and unless the other person has been properly served with these documents.
What happens at the full hearing?
The court will call your case, you will step up to the tables at the front of the courtroom, and if the other person is present in court, the court will ask them whether they agree to have a permanent order (for a one year period) entered.
If the other party does not consent to the order, then the court will ask you to present your evidence of what occurred and why you want the 50B order. The other side can cross examine you and any other witnesses you put on the stand to testify. The other person then presents their witnesses (including themselves) and the court then rules.
If the other party does consent to the order, then the judge will sign it and no hearing will be necessary.
What if I want to extend the 50B order after the year is up?
We can file a Motion to Review on your behalf. Provided the judge believes that there is good cause to extend the order, then it can be renewed for up to two years. There is no limit on how many times an order can be renewed, as long as:
There is good cause to renew it, and
Your original motion to renew was filed before the original DVPO expired.
You can also modify an existing order if things change and it needs to be changed in order to achieve its purpose; we can help with this, too.
What happens if the other person violates the terms of the 50B order?
If you become aware of a violation, you should call the police and report it. They will investigate and if they find probably cause to believe a violation has in fact occurred, they will arrest the other person and they will be jailed until the court can conduct a hearing to determine whether a violation has occurred. You will likely have to testify as to this violation. If the court finds an actual violation of the 50B has occurred, it will continue to jail the other person for a period of time it deems appropriate, up to 150 days (5 months).
Hartsoe & Associates, P.C. represents clients in Winston-Salem, Greensboro, and the Piedmont Triad, and throughout the surrounding areas including Surry, Stokes, Yadkin, Davie, Davidson, Alamance, Forsyth and Guilford counties. If you need assistance filing for a 50B Domestic Violence Protection Order, or enforcement of such an order, or are in need of someone to help you defend against a 50B complaint filed against you, we can help. Please call 336-725-1985 or fill out our contact form to schedule a consultation in our Winston-Salem or Greensboro office.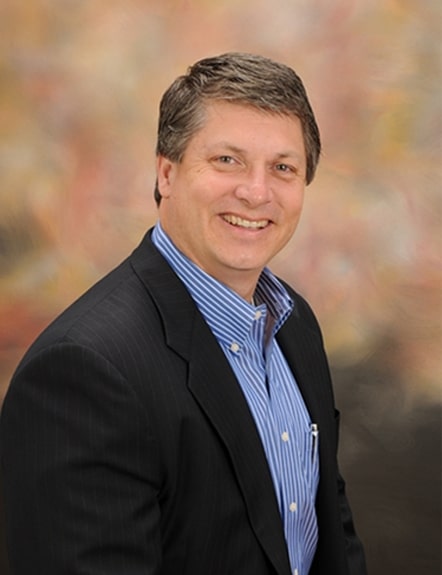 For Tony, the law is a calling, not a job. He is a mountain boy, with simple, straightforward values. Tony loves what he does, and loves to help people through some of the toughest moments anyone will ever face.  Learn More